Charity is something that means a lot to the staff at 5W Public Relations. Our employees have causes that are very near and dear to their hearts, but we also have causes that we support as a company.

In support of the Movember Foundation, 5W Public Relations, in partnership with SKYN, created their own Movember team in an effort to raise awareness and funds for men's health – specifically prostate cancer, testicular cancer, poor mental health and physical inactivity.
For the month of November, SKYN and the Movember Foundation released a Special Movember Edition box (paper mustache included), with 50₵ of each purchase donated to the Movember Foundation.
To engage our employees and encourage donations, 5W created a competition where the employee who raised the most amount of money won an awesome prize pack, generously donated by various teams here at 5WPR. Mustaches were grown, and for those who couldn't, they donated their time to MOVEmber, dedicating 30 minutes a day to physical activity.
The results were announced at the end of the campaign and, in total, 5WPR raised close to $1,000 – thanks to everyone who participated and donated!

5WPR also partnered with client YouGiveGoods to set up "Battle of the Cans," which is our annual food drive competition that collects cans and other non-perishables to donate to Food Bank for New York City.
YouGiveGoods.com allows for people to "e-give" tangible goods to their favorite causes, and even start charity drives of their own. Once the drive is over, YouGiveGoods then personally delivers all purchased items directly to the organization, making for a simple, effective way to give back to a charity or community in need. They were even able to extend the food drive past November and include #GivingTuesday. All donations made on giving Tuesday of $50 or more got a bonus boost of 10% cash donated to the charity by YouGiveGoods.
As a result, 5WPR was able to donate almost three thousand items to Food Bank NYC.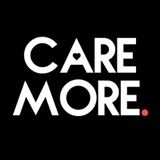 Founded by 5WPR's very own Mercedes Smith, Care More's 'Packed with Love' Initiative provides care packages filled with toiletry items. These include deodorant, toothpaste, toothbrushes, lotion, soap, a healthy snack, and handwritten notes of encouragement from volunteers and resources to shelters, meal kitchens and long-term housing requirements. Since their inception in October of 2014, Care More has been able to deliver over 1,600 care packages to the less fortunate in New York City, Newark, NJ and Philadelphia, PA.
In addition, Care More strongly believes that communication has the power to positively uplift ones spirits and change lives. Therefore, during the distribution process, volunteers are encouraged to sit and take the time to get to know the stories of those of who they're helping.
5W's employees heard the call and donations started coming in. By the end of the campaign, our employees donated enough toiletry items to make 50 care packages for those in need.

Our annual holiday coat drive is underway. 5W is partnering with Burlington Coat Factory for the 'Warm Coats and Warm Hearts Drive." We have set an ambitious goal of at least one coat per employees. This is about 130 Coats. The coat drive runs from December 4 through January 8, 2016.