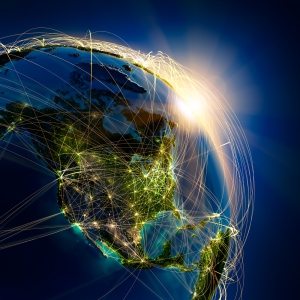 Sometimes, when thinking about major corporate public relations, there is a tendency to think big first. Of course, when your target market is regional, national or international, you have to think big. But when it comes to successful corporate public relations, there are several good reasons to "think globally, but act locally."
As one of many PR agencies in NY, 5WPR works very hard to stay engaged in our community. Not only can we make our neighborhoods better places to live and play, but we can better serve our client by making sure the PR firm they hire knows the hears of their customers.
Staying engaged gives you good press
Staying on top of the news in your community gives you the opportunity to act when you can. Your local connections will allow you to act precisely, decisively and with great impact when a situation happens on your home turf. Whether it's a benefit for an injured soldier, a 5K for a favorite charity or a chance to speak to local students at career day, if you can stay on top of opportunities to engage your community, you will exponentially increase your chance at positive PR.
You will draw your employees from the community
There is nothing better than a positive, creative and electric work environment. Conversely,
when work is a lousy place to be, productivity suffers across the board. When you hire employees, chances are you will be pulling mostly from local neighborhoods. Sure, that's a given, but have you ever considered that in conjunction with your local public relations plan?
You have a better chance of hiring happy employees if they know your company is actively involved in making their neighborhoods a better place. When you support local schools, you are supporting the children of your employees. When you support local causes, local families and friends are benefiting. Think about all the opportunities your employees have to speak positively about your company on social media or when they are out with friends. What will they say? And what reasons will they have to say it? Your PR firm needs to answer those questions as part of your local public relations plan.
Become a reason people are proud to live there
The more you connect with your community the more of a positive impact you can make. What would it say about your organization or corporation if your community was a better place because your company existed? There are many companies and organizations that have become such an integral part of their community that they have become one of the "good things" people talk about when they list why they moved into the community. Can your company aspire to such a position? And, if so, how can you make that aspiration part of your working PR plan?