From Facebook to Twitter to Snapchat, brands now have more ways than ever before to connect with their target audiences. With hundreds of apps being launched everyday, determining the inherent business value of emergent social media platforms is not only difficult, but can also be time consuming for marketers.
However, before marketers begin to jump to the next new social media platform, they should do their research and have a clear understanding of their target audiences' wants, needs, and preferred modes of communication to determine if the platform they want to adopt is the right fit for their business objectives. Given consumers' growing demand for personal interaction with brands and increased interest in real-time promotions and offers, marketers must look for new social apps that encourage consumers' always connected lifestyles.
For many years, savvy marketers have been using Facebook and Twitter to connect with their target audiences. While these social networks are still immensely popular and have multiple demographic appeal, there are signs that younger consumers (particularly millennials and Gen Z teens) are abandoning Facebook and moving to emergent social media platforms such as Snapchat and Kik.
Snapchat: The Rise of Ephemeral Media
Snapchat is one of many photo and video messaging apps that was launched in September 2011, but what truly sets this emergent platform apart from other social networks is that the content that is exchanged on Snapchat is impermanent. Unlike on Facebook and Twitter where photos, videos, and posts are searchable for months and even years back on a user's feed, on Snapchat, content only lives between 1 to 10 seconds before it disappears.
As of May 2015, this emergent social media platform has over 100 million daily active users. The app is quickly gaining popularity among millennial and Gen Z demographics; 30% of Snapchatters are millennial internet users who check the app regularly for updates.
For marketers who are looking to reach and engage younger consumers, Snapchat is a great platform to explore. Since content is ephemeral, millennial and Gen Z audiences are attracted to the app even more because of the FOMO ('fear of missing out') phenomenon where users feel like they should be checking what's going on so they don't miss anything that's happening.
Also, since consumers want more personalized experiences, marketers can take advantage of the one-to-one nature of the platform to target users with more relevant, interest-matched promos and offers. Snapchat also offers Snapcash, a peer-to-peer money exchange option, but because of the multiple times the app has been hacked, few Snapchatters trust this feature.
So what should marketers know before jumping on the Snapchat bandwagon?
Brands should have a clear understanding of their target demographics' preferences, interests, and preferred form of communication. They should also have a focused goal that isn't too broad or ambitious in nature.
For instance, brands can use Snapchat to share previews of upcoming collections, make announcements, recruit brand advocates, offer limited time promotions, and more. While there are several brands that are effectively using Snapchat to market to exclusive audiences, it's exciting to see how marketers will find new ways to optimize real-time, personalized interactions with their followers.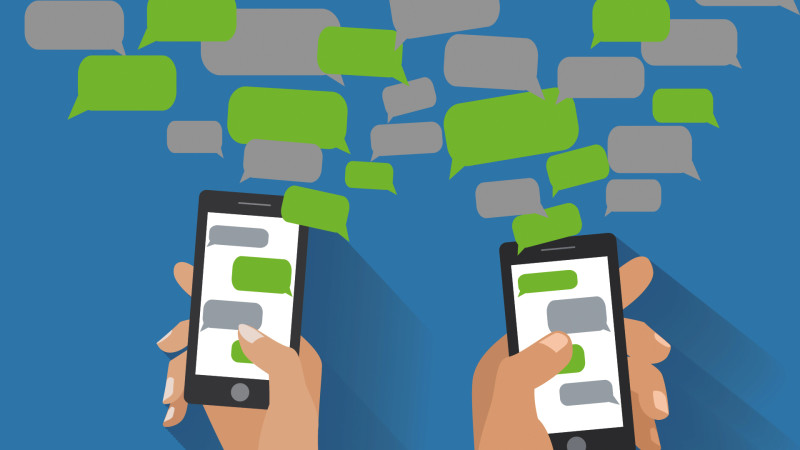 Kik: An Untapped Mobile Messaging App for Marketers
Like Snapchat, Kik is changing the way brands reach and engage consumers. While it may be difficult to get started on these emergent platforms, marketers who spend the time and energy exploring the possibilities offered by real-time interactions are discovering enormous opportunities.
Gradually, innovative marketers are integrating Kik (a chat-based app that allows users to share video, images, and more) into their overall social media marketing efforts.
As of February 2016, Kik messenger has over 275 million users, of which 50% share content daily. Kik is quickly gaining popularity among younger consumers; over 40% of U.S. Gen Z teens and millennials already use the Kik app. What's more is that since November 2014, 6.5 million users are following a brand on Kik, revealing the underused nature of the social media platform.
As Kik gains more active users, it's only a matter of time before creative marketers learn how to make their brand experience feel more personalized to each user. In a world where customers want personalization, brands that want to successfully reach younger audiences and build followings will focus on mobile messaging and the interactive nature of the platform to increase their reach and engagement.

Always be Connected to Target Audiences Across All Devices
While there are a wide range of predictions regarding the future of social media marketing, one of the most effective ways brands can stay abreast of consumers' wants and needs is to expand and diversify their social presence. As consumers increasingly demand more personalized user experiences, clever marketers can take advantage of real-time messaging apps such as Snapchat and Kik to meet the growing 'always connected' mentality that is spreading across virtually every demographic.
Lets chat today on your Social Media PR needs!
Sources: