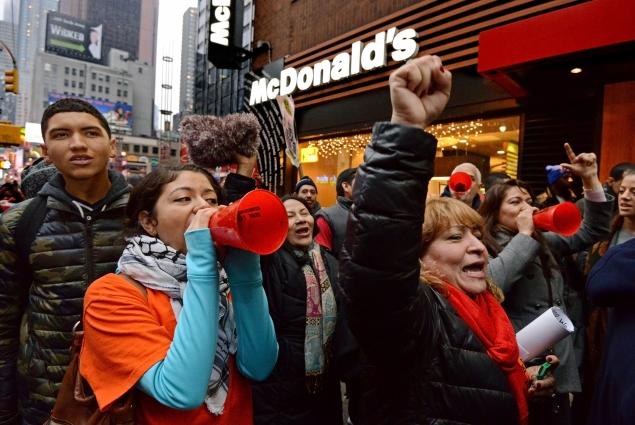 Fast Food Joints at Center of Wage Debate
In a recent show of solidarity that stretched across 100 US cities, thousands of fast food, and retail workers walked off the job. The "strikers" are protesting what they are calling "poverty wages" that do not afford them the ability to support themselves, let alone their families.
Some have said that they understand why starting salaries are low, but after years on the job they are still making barely above minimum wage. While this issue might seem like a minor one given the other major issues of the day, the political timing of the strike – not to mention the social, and cultural timing right around the holidays – creates a much more strident call to action for the companies involved.
According to 5WPR CEO Ronn Torossian, the timing is well placed for greatest effect.
This time of year, more than any other, companies want to be seen, and understood to be charitable, and kind. A corporate image of a company that would starve it's workers' children to make a profit is exactly the opposite of what these companies wish to portray. And that is exactly the sort of pressure the strikers hope to leverage.
But, more than anything else, the public relations impact of the strike could be to change the general perception of fast food jobs. For most people, a fast food gig is one for teens, or young adults; something for spending money while they are still in school. However, looking at the strikers, consumers cannot help but notice that the vast majority are adults.
In fact, some have estimated that 8 out of 10 fast food workers are the primary breadwinners in their homes. This is a much different picture, and Torossian believes this picture will paint a much different perspective.
While the fast food giants do not have a PR crisis on their hands at the moment, if they choose not to act quickly, they may soon be dealing with one.
Workers Strike Outside McDonalds (Peter Foley/EPA)