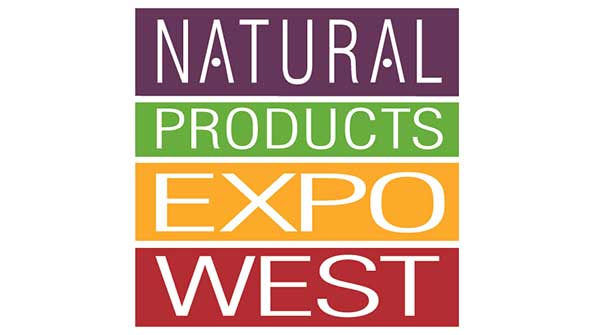 Top Trends from Expo West 2016
Expo West if a trade show for those who are passionate about healthful living, sustainable food sources, non-GMO, and other environmentally responsible foods, and the number of people who have such a passion is growing exponentially this year. While Expo West certainly has a progressive feel, it's not a new event, since it's been around for the past 36 years. However, this conference was the largest in the event's history, with 3,000 companies and 77,000 attendees.
The conference has roughly grown in attendees proportionate to the growth of the natural products industry, which has expanded 9% per year. This growth is largely because of the development of new and emerging health food brands.
Trends being followed this year are largely focused on a progression back to more natural, simple, plant-based foods harkening from a time before over processing became the industry standard. These companies are also making sure their consumers are well aware of the great products that compose their foods by becoming more transparent in their labeling. Other trends include savory, vegetable-based, convenient snacks, new methods to feed the hungry on our planet ethically, and catering to customers who are interested in supporting companies who provide not only healthy food, but also ethical practices when producing and packaging products sustainably and renewably.
The biggest "macro force" trending this year is the return to ancient wisdom through food. Thus This includes focusing on less processed superfoods, like those found in Organic Gemini Tigernut Green Detox Horchata. The raw beverage is cold pressed and cold pressured, and is full of superfoods like Tigernuts, broccoli leaves, kale, lemons, parsley, and ginger, which are all nutrient dense and detoxifying. Fermented foods and drinks are also trending ancient traditions. The Farmhouse Cultured Gut Shot is a vegetable-based probiotic beverage made with locally grown California veggies which naturally ferment in barrels instead of labs. It rebalances gut enzymes which satisfies sugar or salt cravings without junk food. Natural fats are the third group of ancient foods.
Once Upon A Farm Cold-Pressed Meals for Little Ones use real, whole foods with naturally occurring fats to produce baby foods which are natural, not filled with sugars and salt. Their theory is that if kids develop a taste for fresh foods early, the habit will continue into healthy adulthood.
The next major trend is trancendent transparency in all aspects of the food, from labeling and source identification, to literally see through packaging. Honest Kitchen Proper Toppers for Dogs labels all its products so consumers know exactly what kind of ingredients they're feeding their four-legged friends. Beyond simply identifying ingredients, Salty Girl Seafood used traceable seafood so consumers know exactly where their foods comes from. Healthy, vegetable-based snacking is another enormous trend being followed this year, especially ones which are globally-inspired and convenient.
Products like Pok Pok Som Tumeric Soda use savory ingredients and spices like tumeric so that consumers are satiated even and salty cravings. Next, vegetables are being utilized in place of sweet snacks like granola for sustained, far less processed, more nutrient dense snacking.
The final tend focuses not just on the food. Instead of filling the air with plastic wrappers, metal, or even glass, companies like Alter Ego and their compostable quinoa pouch are using renewable food sources like quinoa to produce packaging which can be easily recycled and decomposed by the Earth. Not only is quinoa good for our bodies, it is also better for the environment. Finally, mission-based brands are also making an enormous difference in our nutrition world. Waiakea Hawaiian volcanic water is certainly one of the best examples of how consumers are now focusing more on values.
This brand not only gets its water from sustainable sources, it also produces packaging which is 100% recycled. For every liter purchased Waiakea Hawaiian donates 650 Liters to those in need. The water comes from renewable resources as well.The bottles are made from 100% recycled plastic and can also be recycled once again when they're after they are used. Being able to give back from one's purchases is the huge benefit certainly seen in this year's Expo.