Instagram Video Ads Continue Surge in Q1
Video ads have certainly proven their power on Instagram according to a report released by Brand Networks from a study done on more than 2 billion Instagram advertising impressions.
The fashion industry especially has fared well with its use of video ads. According to BN Video, ads account for 71% of the fashion industry's ad spend, driving 90% of its impressions during the first three months of 2016.
5W PR clients can certainly benefit from utilizing Instagram video ads to increase brand awareness and visibility.
Twitter Relaxes 140-characters Limit for Tweets
Twitter users can now breathe a sigh of relief. The social platform has decided to ease up on its 140-character limit rule as users will now be able to add links, attachments and other features without the frustration of having to send multiple tweets.
The value that Twitter has provided to 5W clients in allowing them to connect and amplify their brand's messaging to the masses is undeniable.
The Future of Digital Marketing is in Video
Facebook strategy is making its way back to the top of the list for digital marketers, thanks to Facebook Video and Facebook Live. The algorithm-friendly content presents an opportunity for clients to marry their PR and social media efforts.
By leveraging 5W's influencer and blogger relationships, we are able to create real-time content strategies for clients that allow them to capitalize on influencer followings, produce video content and raise awareness across the social media space, whether they're working with large or small followings.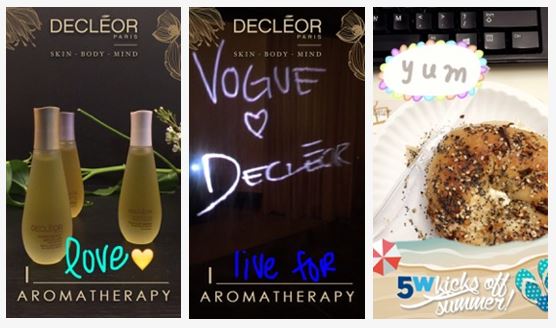 Snapchat Filters and Lenses Are Helping Boost Brand Awareness
With 10 billion daily video views and 9,000 Snaps shared per second, Snapchat has become a focus for 5W Social Media strategies.
One tactic, implementing Snapchat filters for client initiatives and events, has allowed for maximum brand exposure for 5W clients and become a staple to our event planning process.
Incorporating filters into our client's events has let attendees showcase the event in real-time to their followers and endorse clients through their Snapchat stories and Snap.
We've seen filters reach over 1,000 people in under a few hours and believe it will help grow consumers.