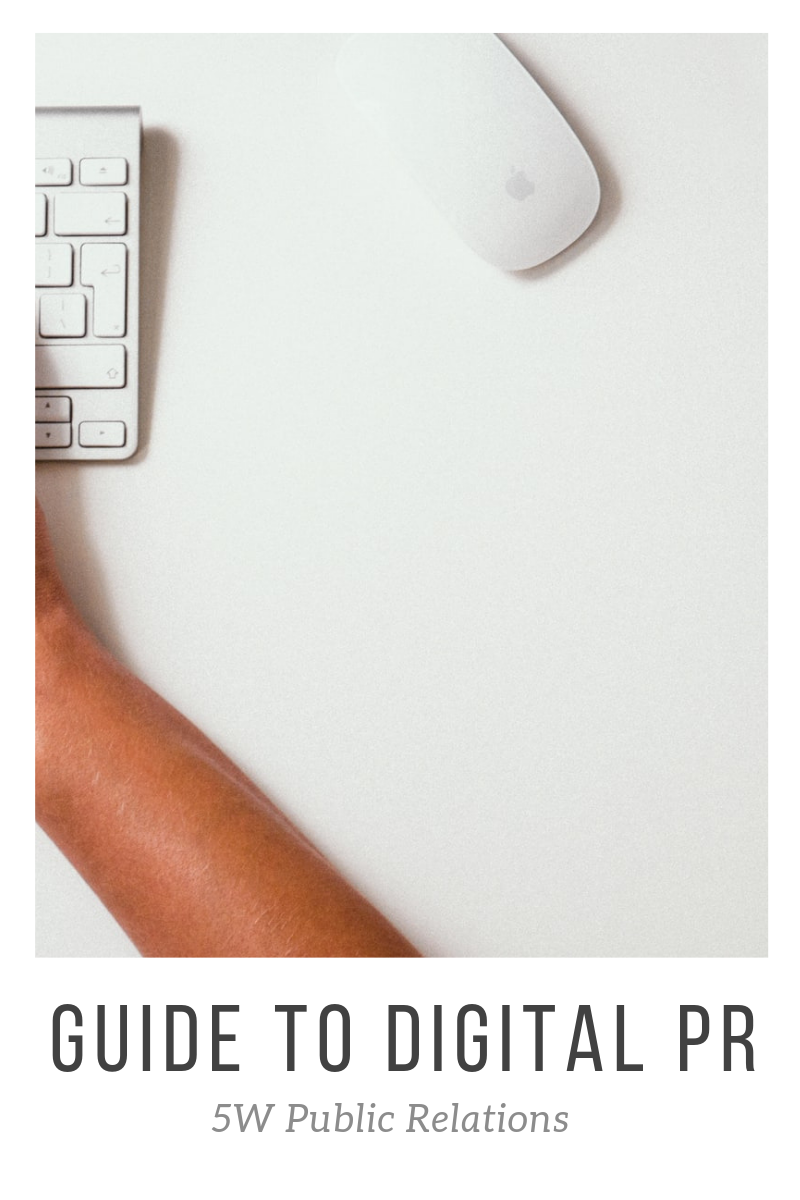 A Dummies Guide to Digital PR
In the world of public relations, digital PR refers to the online marketing strategy utilized by businesses to increase their online presence and boost their brand. Digital PR carries any similarities to traditional PR, but in reality represents an opportunity to reach a broader audience- global, in fact- in a way that offline techniques are unable to achieve. Instead, in order to make the most impact, digital PR uses online strategies such as search engine optimization,  influencer outreach, content marketing, and social media.
Digital PR is a powerful tool capable of boosting a brand's online presence and visibility. Information is constructed into conversations, and companies are able to speak directly to their target audience 24 hours a day, 7 days a week. Better yet, by connecting directly with their target audience, brands can use digital PR to clarify their focus and spread news faster than they have ever done before.
Digital vs. Traditional
PR in its traditional form refers to networking with journalists in a bid to get featured in print publications. In times past, the goal of a publicist was to get their clients featured in media like newspapers, magazines, radio, and television. For the most part, PR pros who once specialized in traditional strategy have now shifted their focus to include digital PR, although some traditional forms of PR are still relevant today.
With the advent of the internet age, there seem almost infinite avenues to promote a business. Digital PR involves a vast variety of marketing strategies, such as being interviewed by online publications, expanding your online presence and using the power of social media to build online communities, increase recognition and boost growth.
What Does Digital PR Involve?
The possibilities for online brand building seem almost endless. Businesses today must look beyond just print opportunities, and find and interact with their audiences online. Digital PR agencies, then, now combine the best of traditional PR with a focus on emerging trends in content marketing and social media marketing- and more.
A digital PR specialist has a variety of tools in their toolbox to improve a brand's online presence. These can include:
   

Publishing online content to gain a reputation of building and high-quality sharing;

   

Handling a business' profiling;

   

Developing relationships with online journalists, bloggers, and influencers to generate online press coverage;

   

Writing online press releases;

   

Arranging online reviews and profiling;

   

Handling influencer marketing and blogger outreach to get mentions on influential social media accounts and blogs.
Ultimately, digital PR aims to build brand value using digital tools. Building a strong digital brand in the age of the internet is essential; no doubt, your business is facing up against an ever-growing pool of competitors from all over the world, and you're starting to think about how to increase your visibility and remain competitive in this new online age.
So what are you waiting for? Take your digital strategy by the horns, and formulate a digital PR plan today.