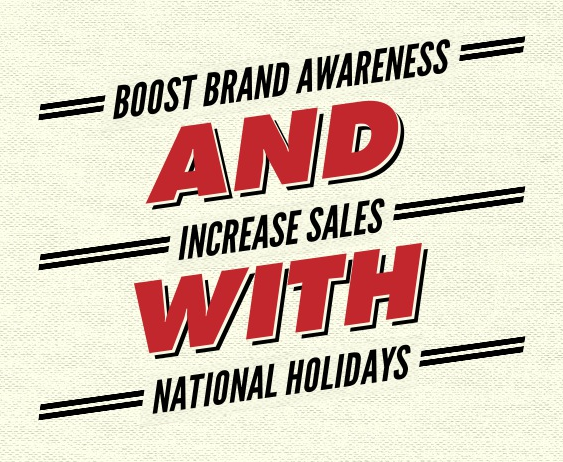 Boost Brand Awareness and Increase Sales with National Holidays
If you're designing marketing campaigns to increase brand awareness during the holidays like the 4th of July, you could be missing out on gaining new customers and increased business. A perfect situation for your brand to leverage its Public Relations campaigns and gain buzz within their industry.  Here are a few ideas to help you boost sales during the holidays.
Utilize Paid Search Ads
Paid search ads can increase sales and customer loyalty for your products or services. Conducting a search on search engines like Bing, Google and Yahoo are popular methods for consumers to shop and discover your services and products. Search ads can drive traffic, increase sales and help build brand awareness. Holidays, like the 4th of July, usually see an increase in online traffic because people are searching for special sales and deals.
Discover and Utilize Free Social Media Tools
Utilizing social media to boost brand awareness has the most potential to help you build brand awareness, and it's free. Social media puts your business on par with the corporate giants. Facebook has over 500 million users. Twitter has over 200 million users. LinkedIn caters to over 100 million users.
While your marketing campaigns can't reach everyone, there's a robust population who are waiting to discover your products and services. Increased brand awareness can be beneficial to any business, large or small. Engaging your customers and continually providing relevant and useful information that solves their concerns and problems will pay off in the end.
Create a Content-Rich Blog
There was a time when the word "blogging" was merely a buzz word. Now, it can be one of the most powerful inbound marketing tools that business owners can deploy. A blog can establish you as an expert in your field, especially with respect to industry-related topics. Refreshed content on your blog also increases the likelihood your website will be indexed favorably by search engine algorithms. Blogging is an essential search engine optimization (SEO) strategy. It's a way to reward your website with higher search engine rankings.
Raise Brand Awareness Through Press Releases
One way to quickly raise brand awareness is through a well-planned and well-timed press release. The great thing about a press release is that it can benefit a business of any size. It can be used to announce information about your company's events or new products and services. There's always the possibility that other websites will discover your press release and link to it. If your press release links back to your site, this can be an added boost for your SEO efforts.
Use you in-house to support your online marketing efforts, or contract with an outside service to help drive your new brand strategies. The thing to keep in mind is that your marketing strategy should be a dedicated effort. Marketing efforts take time. Patience and continual execution is the key.