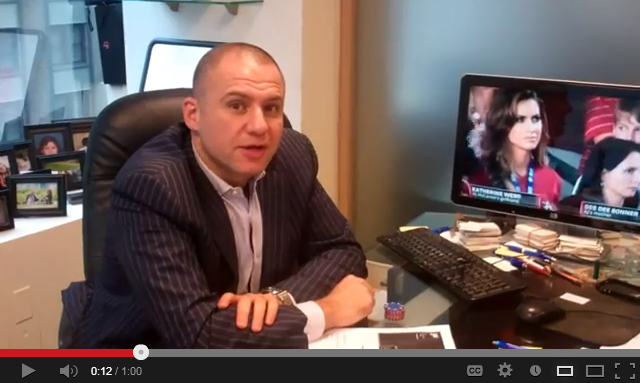 CEO of 5WPR Ronn Torossian on Brent Musburger Crisis
From the PR industry perspective, a public apology can improve a PR Crisis or it can make a small PR crisis into a much bigger public relations controversy. Perhaps ESPN made things worse than they needed to be when they issued a public apology over comments made by announcer Brent Musburger while he was covering the Alabama v Notre Dame football game.
Musburger was obviously enamored by Katherine Webb, the girlfriend of Alabama Quarterback A.J. McCarren. Musburger repeatedly commented on the appearance of Webb, a former Miss Alabama, calling her "beautiful," "good-looking" and suggesting that scoring a girlfriend as beautiful as Webb, is ample motivation for young boys to start practicing their football skills.
Musburger's comments were met with some criticism from those who were offended that Musburger would focus so much on one woman's appearance. In light of this backlash, ESPN issued a public apology saying  "we apologize that the commentary in this instance went too far and Brent understands that." But was issuing a public apology the best strategy for this public relations crisis. Ronn Torossian thinks not.
Torossian is a well sought after brand expert who runs the popular New York PR Firm 5WPR. Torossian cautions against "misguided political correctness." Torossian gives his expert opinion stating that  "from a crisis public relations point of view, I think ESPN made a mistake by apologizing for these comments." Torossian explains that he "has no idea what they are apologizing for." Obviously a former Miss Alabama is going to be a beautiful woman.
The one person who struck gold during this PR controversy is Katherine Webb. Miss Webb's Twitter account gained 100,000 followers during Musburger's broadcast. Webb also came off as gracious and relatable when she made a public statement saying she was flattered by Musburger's comments and not offended in the least.