Marketing professionals are taking advantage of every opportunity possible to generate a buzz about their brand or products, and one of the more popular options that is transforming marketing efforts is newsjacking. This is a method of marketing that essentially involves companies or brands maximizing the buzz of current news stories and events in order to raise awareness about their own company or brand. It is generally relatively affordable or even free, and it can create a considerable amount of interest in the brand when it is done effectively.
Choosing the Right News Stories and Events
Many of today's news stories and current events have some negative aspect to them. It is not necessary to focus efforts on a negative news story to add your real-time spin. For example, we all remember the now-classic Oreo Superbowl Ad. Oreo successfully hijacked a major event during a sporting event, to showcase their companies brand identity, wit and voice.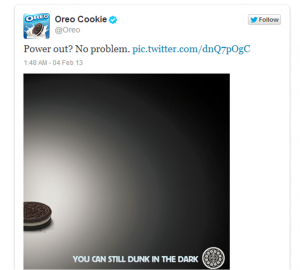 Using Social Media for Newsjacking
One of the more affordable options available to newsjack a story successfully is social media. Twitter may be the most common social media site that marketers are using. In some cases, simply posting a simple, well-stated and appropriate comment on Twitter or other social media sites is enough to generate interest. It may be thought-provoking or political in nature, but you should consider how your target audience and others who see the comment will view it.
While you want others to talk about it, you do not want it to create a significant backlash or to tarnish the reputation of your company. When ineffective, newsjacking can create a public relations nightmare. Rather than post a random or thoughtless comment, it is best to put time and effort into crafting the message that you wish to convey, Keep in mind that it should be relatively personal and non-promotional, but it should still be tied to your brand in some way.
You may even incorporate humor if this can be accomplished tastefully given the subject matter of the news story or current event.
Newsjacking can be a cost-effective marketing tool, but there is an art form to it. Pay attention to these tips in order to make newsjacking most successful for you.