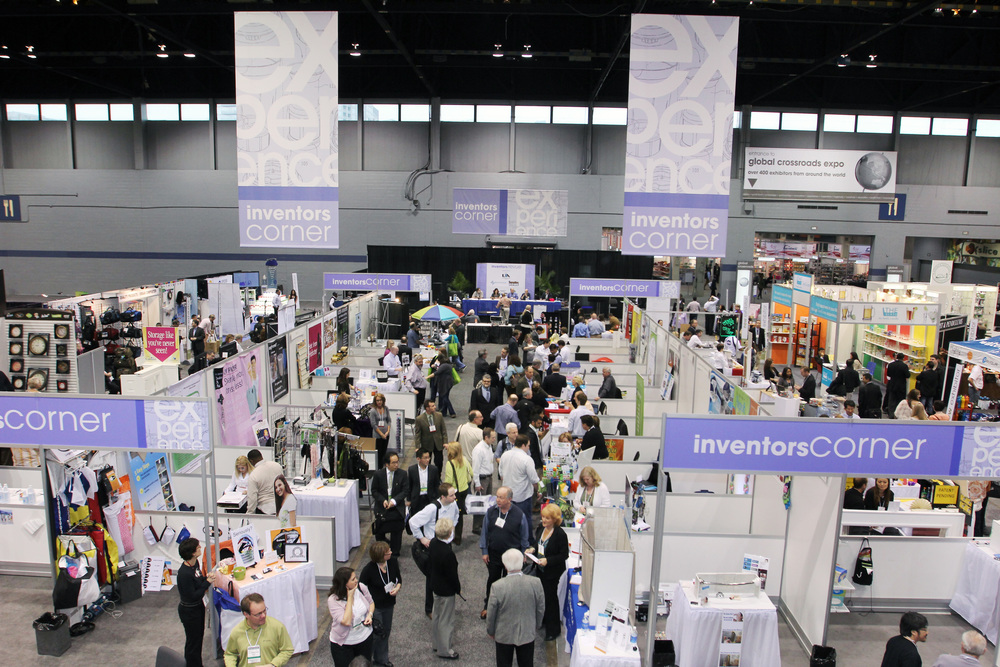 PR Recap: International Home + Housewares Show – 2017
Back soreness, achy feet, jelly legs and 30,000 FitBit steps. Ran a half marathon, you ask? Nope! Just conquered The International Home + Housewares Show.
With more than 2,100 exhibitors from around the globe showcasing the latest and greatest in innovations for the home, The International Home + Housewares Show returned to McCormick Place in Chicago and this year did not disappoint. With a huge group of 5W's Home and Houseware PR clients exhibiting in every corner of the show, EVP Dara Busch and I navigated every pavilion and left no snack uneaten, or demo unwatched. After scouring all corners of McCormick place, one thing was clear – technology and design reigned supreme during this year's product showcase.
Before diving into a recap of the trends that made the biggest splash (no pun intended), I want to give a shout out to 5W's participating clients who continue to act as pioneers in their respective categories in the Home and Houseware market:
All-Clad is one of the foremost leaders in cookware and continues to innovate with its introduction of the highly anticipated Prep&Cook, a cooking food processor that performs a myriad of cooking functions in one product. As someone with limited counter space in my coffin-sized apartment, I can't wait to get my hands on this product and get rid of superfluous electrics.
Bradshaw International showed off its ingenious line of tools & gadgets, T-fal Ingenio – thoughtfully designed with innovative features that I didn't even know kitchen tools needed; how wrong I was! The line includes gadgets such as can openers featuring "jar pop" for opening tricky jar lids, egg slicers with interchangeable disks for wedges, slices and halves, and more. The entire assortment is available in Pantone's Color of the Year, Greenery!
KRUPS helped us to refuel with espresso after hours of walking the show and previewed a new Pump Espresso Machine and Grind & Brew coffee maker. Continuing to expand their offerings within the breakfast space (most important meal of the day!) KRUPS showcased a number of new food-prep electrics ranging from a Waffle Maker to a Hand Mixer to a Deep Fryer.
Lagostina showed off the brand new Nera Hard Anodized collection, in the trend-driven color black, along with my personal favorite product, a gorgeous hammered copper Lasagna pan. I continue to be impressed by the brand's ability to create such beautiful, yet functional cookware.
Rowenta steamed-up the show with new additions to both its garment care and home comfort categories. Prepping us for summer were the Steam 'N Press (great for wrinkle-free travel!) and the new Turbo Silence Extreme Fans – I'm definitely going to snag one of those for a hum (and humidity)-free office. When the leaves begin to fall, we can look forward to the brand's first foray into the heater space, as well as new and improved Aqua Protect Humidifiers.
Sansaire unveiled its much-anticipated Delta, a WiFi-enabled, app-compatible sous vide machine that was funded via an extremely successful Kickstarter campaign in 2016. Sous vide allows terrible cooks like me strive for perfection by eliminating guesswork in the kitchen, resulting in perfectly cooked foods every time.
SMEG blends technology and style to create some of the most innovative, yet quirky, appliances on the market. The Italian brand debuted numerous products for the first time, including iconic '50s Style Retro Citrus Juicer, Espresso Coffee Maker, Bottle-to-Go and American Flag Fridge.
T-fal the inventor of non-stick, debuted its most durable cookware yet – Forged Titanium, featuring a non-stick interior that is 2x more scratch resistant than previous collections. The brand also welcomed two new ceramic ranges in trend-forward colors, copper and speckled "meteor."
The Legacy Companies and its brands Omega and Excalibur, continues to modernize the way people cook and prepare food with an extensive array of kitchen electrics and gadgets. Omega showcased its new compact Juice Cube along with a brand new line of blenders launching this summer (perfectly timed for whatever becomes the next Frose'!) Excalibur continued to expand its collection of food dehydrators with the new 10 tray RES10.
And now for the deep dive….Trendspotting at IHHS 2017 – here's what to look for heading your way:
SMART PRODUCTS: "Smart" products are getting event smarter…From garbage cans that open from voice commands to WiFi enabled grills and sous vide machines, housewares manufacturers are innovating with the tech-savvy consumer in mind.
HYDRATION: This may be a fancy way of talking about on-the-go water bottles, but the hundreds of colors, shapes and designs on display throughout the show made it abundantly clear that there are now tons of different ways to get water into your mouth.
FOOD STORAGE: Like clutter, the useless gadget is out. These days, purpose-driven kitchen tools are delivering measurable benefits. From silicone suction lids that reduce the use of plastic wrap to all-in-one fermentation jars, today's consumers want function, not frills.
MULTI-FUNCTIONAL APPLIANCES: As the self-proclaimed queen of multi-tasking, it was exciting to see the burgeoning trend of multi-functional appliances on display at IHHS. These culinary wunderkinds (dutch ovens that double as grill pans, cooking food processors, cooking vessels that go from stove/oven to table, etc.) help to jump meal preparation hurdles and act as space savers by removing the need to perform different functions in different products. Anything that can multi-task for me get two thumbs up.
COLORS & CACTI: We couldn't walk 50 ft. without seeing an array of products displayed in rose gold, copper, matte black, jewel tones, speckled prints, or Pantone's color of the year, Greenery. Also, keep an eye out for iridescent colorways; we happened upon a variety of décor, barware and tabletop items displaying this funky palette.  On the décor and design front, food and plants are having a moment, from pineapple-shaped barware and decorative objects, to cacti-printed dishware, unique prints popped up all over the show.
Although I departed Chicago exhausted from tons of walking (and chubby, from tons of snacking), I was extremely inspired by all of the innovations on display. The Home & Housewares category continues to evolve and I'm thrilled to work with clients in this industry. With so much advanced technology in 2017, think we'll see oven mitts with SKYPE capabilities in 2018?