Campaign Recap: Indie Beauty Expo 2018
As a top independently-owned agency in the Beauty Communications space, it's no surprise that the 5W team is obsessed with all things beauty. Nothing gets us buzzing like uncovering a new trend in the space, discovering a new brand on Instagram, or collaborating with beauty brand founders and CEOs on strategies to continually connect and engage with their audiences in a rapidly changing beauty marketplace.
This summer, our team of passionate beauty experts was honored to represent Indie Beauty Expo NY, managing media and communications efforts for one of the largest beauty trade shows for the second year. Over the course of several months, the team worked tirelessly to build buzz and excitement for the week long New York City show, building on efforts from the year prior to make #IBE2018 a huge success!
With over 240 participating brands, 500+ media and influencer attendees (including media from New York Times, Good Morning America and Well + Good), 500+ beauty industry buyers and 1,500+ consumers at the event, IBE 2018 showcased the latest in indie beauty innovation to a broad audience. We spoke with our IBE team to get their takes on the event, the indie beauty landscape and trends within beauty products and beauty marketing. Read on for their insights!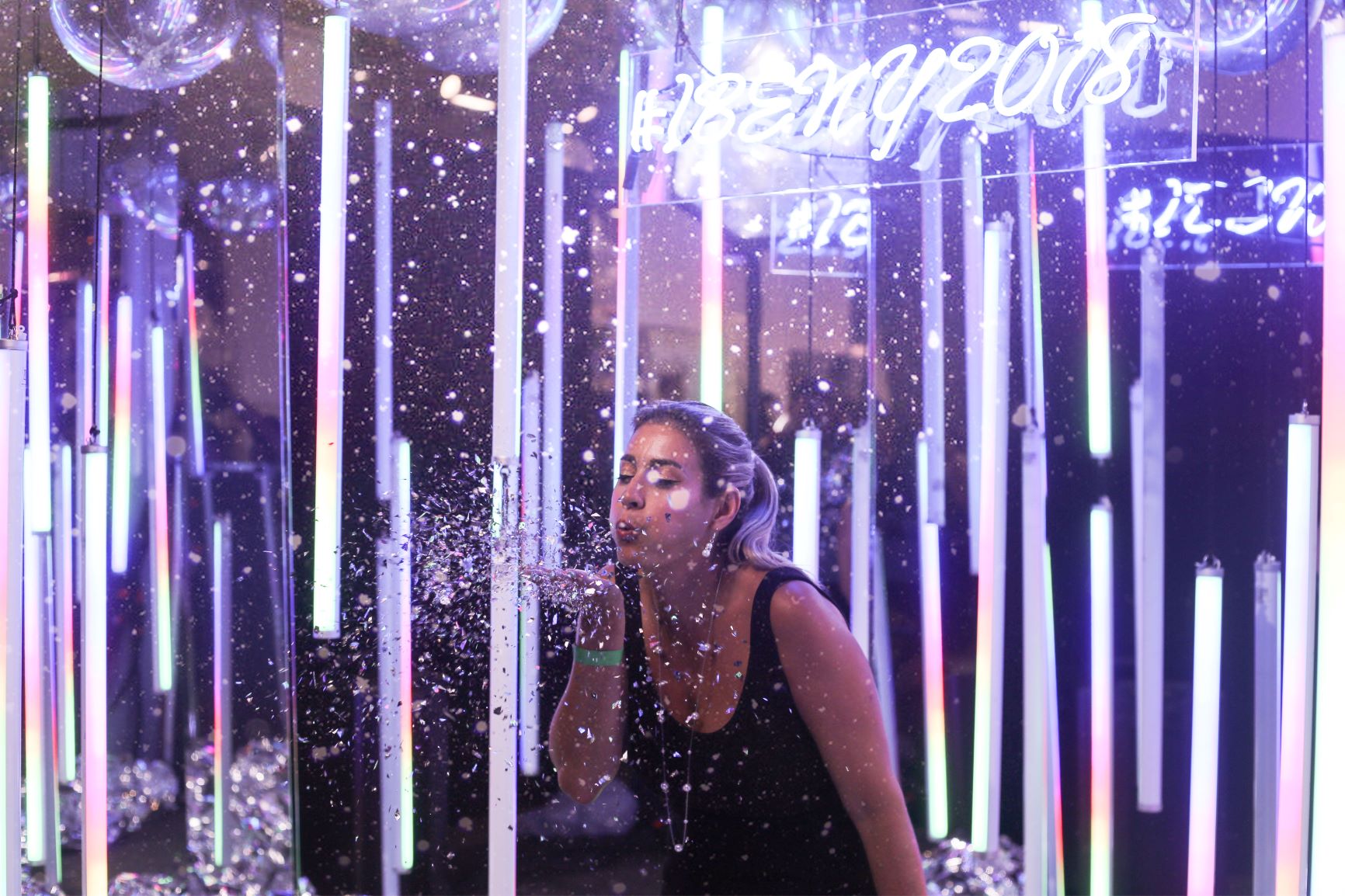 How have you seen the indie beauty space grow over the past few years, and what is this community's impact on the broader beauty industry?
Indie brands are truly shaking up the industry as they're pioneering new categories and advancing existing ones with incredible community engagement and innovation. They are raising the bar for authenticity in beauty and answering the needs of today's diverse audience. These brands are setting the trends and doing so by fully being immersed in the needs of their consumers and communicating via social/grass roots efforts. Today's marketplace is all about the online/offline experience and shows such as Indie Beauty Expo enable these brands to interact with their audience and tell their story in a meaningful way.
– Ilisa, SVP & Group Director, Beauty & Grooming Practice
Beauty brands have long been "first to market" in adopting digital-first strategies to connect with their highly engaged communities. What digital trends are you seeing within the Indie Beauty Space and from brands at this year's show?
Indie beauty brands have led the way for best practices when it comes to beauty products and social media. This was more apparent than ever when looking at the roster of brands presenting at IBE. These companies invest in building brand loyalty through social media in many "nontraditional" ways including: prioritizing community outreach and management (particularly on Instagram), participating in unique partnerships, standing up for a cause, and developing content that applies to all aspects of the lives of their key audiences (not just beauty). These brands have also paved the way for connecting with consumers offline through exciting mailers, pop ups and other unique experiential activations. As they say, the biggest risk is not taking any risk at all. I commend indie beauty brands for continuing to push the envelope and think outside the box and look forward to new and exciting innovations as we approach the holiday season.
–Pola, AVP, Digital Practice
What key trends did you take away from this year's show?
IBE is always a great place to see new trends in the beauty space! A few notables from this year were:
Cannabis Beauty – Cannabis has now secured a spot in mainstream beauty. Infusing beauty products with this relaxing ingredient has become the latest indie trend. This organic ingredient mixes perfectly into beauty products to relax wrinkles, soothe joint paints and hydrate the skin. 14 exhibiting brands at this year's IBE were CBD or hemp-related, as compared to 3 during the 2017 show. Cannabliss Organic, featured at the Indie Beauty Expo, offers luxury cannabis-based skincare products. Hemp-infused patches from The Good Patch, and CBD bath bombs from Enfusia – both launched at the IBE NYC!
Feminine Hygiene Products – With over 75% of the exhibiting brands being female-owned, Indie Beauty Expo is showing some extra love to the females this year with brands catering to woman's needs. Some popular brands at the event were Knours, an innovative brand that addresses the causal link between a woman's cycle & her skin and Noniko's Boob Balm, an all-natural, super smooth moisturizing blend was made to be used daily for breast health and beauty. In addition, Visha Skincare's RejuVenating Moisturizer, mimics a female hormone and includes key ingredient Unicorn Root which helps with vaginal dryness and irritation.
Zodiac Beauty – Let the stars alight and decide your best shade. Zodiac beauty made a splash at this year's expo with zodiac perfumes from Zodica Perfumery, hair ties to match your astrological destiny by Kitsch and cosmic perfume oils from The Lyfestyle Co.
Brands That Give Back – One of the most prominent trends we are seeing is brands that are giving back to the communities they care about. EIGHTH DAY, Seabuck Switzerland, and RealHer, are examples of brands that have made this a part of their mission from launch. EIGHTH DAY's focus is science-driven skin care that utilizes bio-identical human skin actives, and it has partnered with an organization called Women at Risk, International. The nonprofit helps provide protection and support to women and children who have experienced abuse, trafficking, and exploitation. At IBE, jane iredale showcased their Sunny PlayOn® Lip Crayon, a universally-flattering, clean, creamy color that gives back to the community through every purchase — 100% of the profits from each sale will support organizations that benefit women and girls nationwide.
Zero Waste – Brands are taking "going green" to the next level. New Zealand brand Ethique created naturally derived beauty bars with biodegradable wrappers as an alternative to the 80 billion plastic shampoo and conditioner bottles that end up in landfills every year.
–Kerri, AVP, Beauty & Grooming Practice
Click here to see more of 5W's work in the Beauty Space!