As the celebration of Earth Month comes to a close, we couldn't help but notice here at 5WPR the growing number of beauty brands making conscious strides to "go green."  It seems more and more companies in the industry are adding natural and organic, as well as gluten-free or eco-friendly products to their offerings.  This likely comes from the overwhelming response to a growing consumer demand for better, more natural versions of their favorite beauty finds.  Most consumers today are seeking these products as an attempt to avoid anything unhealthy, toxic or with potentially harmful ingredients.
From a consumer standpoint, it can be a daunting task – especially in such a crowded marketplace – to decipher just what those "right" products and ingredients are.  The vast number of Natural and Organic seals and stamps of approval, along with a laundry list of ingredient call outs on packaging, do not make things any easier and tend to only lead to even more confusion.  Luckily, there are a number of resources at our fingertips to guide us and educate us about making safe and informed decisions when it comes to choosing products in the natural and eco-friendly space, including the following:
Skin Deep Cosmetics Database
GoodGuide
No More Dirty Looks
The Daily Green
Green People
When it comes to green beauty, no matter what you may be in the market for, there is a product out there for you. From your hair down to your toes, beauty brands have begun to cover all the bases in effectively marketing their natural and eco-friendly benefits.  "Going green" has evolved from a fad to a new way of life – something that the beauty industry has certainly hopped on board with and taken to heart.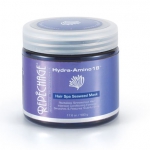 Repêchage Hair Spa Seaweed Mask ($55, Repêchage.com): Repair damaged tresses naturally with this paraben, sulfate and gluten free conditioning treatment containing select seaweed plants with 18 amino acids, 12 vitamins and 42 trace elements and minerals that help to revitalize damaged and chemically treated hair while protecting it from further damage.
[divider]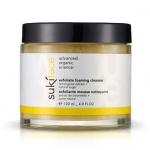 suki® Exfoliate Foaming Cleanser ($32.95, sukiskincare.com): Achieve a radiant complexion with this award-winning rejuvenating alpha hydroxyl acid scrub that works to scrub away dead skin cells, reduce blemishes and dry patches, unclog pores and resurface skin. As with all suki® formulations, suki® Exfoliate Foaming Cleanser uses 100% synthetic-free, clinically-proven effective ingredients, like lemongrass and sugar, and nothing else!
[divider]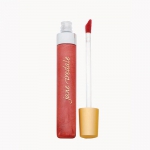 jane iredale PureGloss ($24, shop.janeiredale.com): The luxurious new formula is lusciously creamy on the lips and provides an ultra-glossy finish without feeling tacky, and without the use of petroleum-based products. Natural ingredients like Moringa Butter, Avocado Oil and Sunflower Seed Oil leave lips feeling conditioned, moisturized, quenched and nourished.
[divider]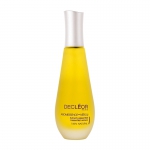 DECLEOR Aromessence Serum ($68, DecleorUSA.com):  At the heart of DECLEOR's aromatherapy line is the AROMESSENCE collection, 100% pure and natural serums made with a precise combination of essential oils.  Each serum is designed to uniquely target the skin's most common problems – dry skin, sensitive patches, dark spots, wrinkles, etc – and treat and protect the skin.
[divider]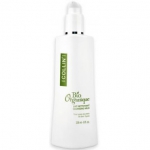 G.M. Collin Bio Organique Cleansing Milk ($48.00, select online retailers and spas nationwide):  A creamy cleanser that gently removes impurities, leaving a mild, refreshing and soothing sensation. Made with all natural ingredients including avocado to replenish the skin's barrier, and Lavender to calm, gently purify, and reduce skin redness.
[divider]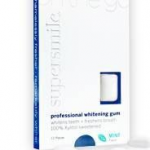 Supersmile On-the-Go Professional Whitening Gum ($5, supersmilestore.com):  is all-natural, sugar-free whitening gum with proven caveity-fighting properties.