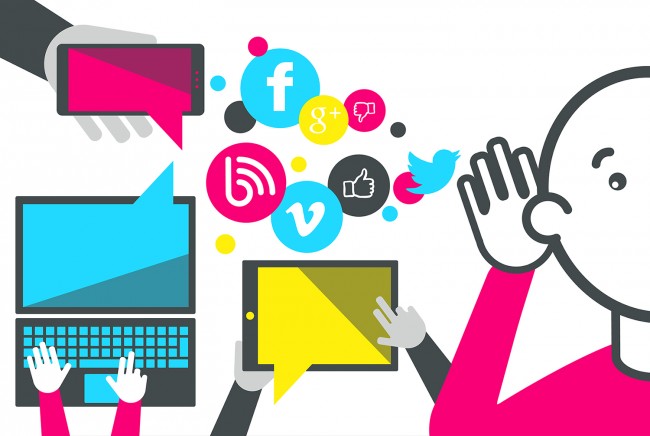 What is Social Listening?
Social listening is the process of using digital tools to monitor what people are saying about brands online.
Marketers who perform social listening are able to gather key insights about their target audiences, competitors, and any potential issues coming their way.
Attract More Customers to Your Brand
Social listening helps marketers do more than just observe, it gives them the ability to engage in and own the conversations happening around their brands. Smart marketers use social listening to discover keywords and hashtags that are relevant to consumers. Those marketers who engage in social listening find the practice especially useful when it comes to developing their short tail and long tail keyword strategies.
One of the main benefits of joining the conversations happening on the web is discovering what people are saying about a particular brand, topic, product or social influencer. Marketers who can gather insights from analytics of their online communities are able to create more focused and relevant content and will have a better idea of how their content will impact people.
Find the Right Social Influencers
Social listening goes beyond connecting marketers and consumers, it allows marketers to focus on content personalization by identifying the right influencers for their brands. For instance, a beauty brand can look at what influential makeup artists are tweeting, sharing on Instagram or blogging about their products or beauty topics relevant to their business. After analyzing beauty-related conversations through analytics and reporting, marketers are able to uncover opportunities for partnerships and can leverage influencers to share, respond to or add to their content and brand stories.
Manage Your Brand Reputation Online
Social listening helps marketers better manage their brands by allowing them to become embedded in the conversations happening online. Luckily, today there are a wide range of free and paid social monitoring tools such as Social Mention, Mention and Hootsuite to help marketers own the conversations happening around their brands. While the capabilities of each tool vary, many social monitoring tools offer band mention tracking and frequency, consumer sentiment analysis, keyword and hashtag discovery as well as features to identify the most relevant bloggers and social influences.
Provide Better Customer Service
Another advantage of using social monitoring tools is the ability to provide better customer service. Social listening allows marketers to monitor what consumers are saying in real-time and respond in the right voice at the right time. Lastly, social listening helps marketers manage their brands' online reputations more effectively allowing them to navigate pop-issues as they arise.
Social listening has a wide variety of applications and continues to become more essential as millions of people around the world join social networks and adopt mobile technologies such as smartphones and tablets. Since today's connected consumers are now able to discover, share and respond to content virtually anytime, anywhere, marketers must keep up and use social listening to stay relevant and maintain a competitive edge.