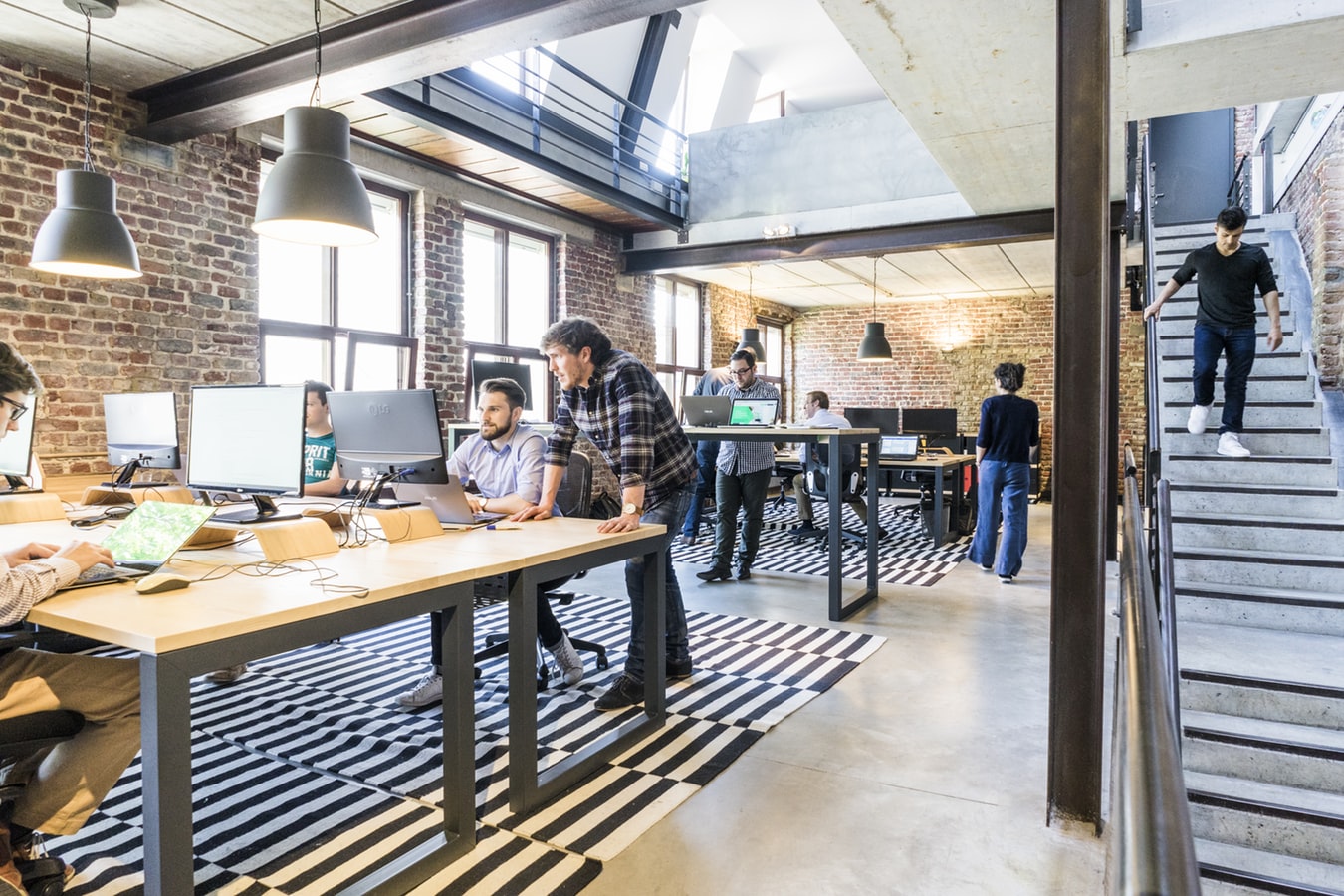 The Changing Workplace: What It Means for Businesses
The truth about today's working environments is simple: they're changing, and businesses need to be aware of these shifts in order to evaluate what changes make sense for their models of operation.
What do we mean when we say today's workplace is changing? Well, take the idea of coworking, for example. Coworking has become a term synonymous with independence and collaboration all at once. All around the country, office buildings have been transformed into ecosystems that foster creativity and independent thinking due to the availability of single desks or offices.
These options allow for those who are self-employed, who own small businesses, or who simply want a different type of office to have control over their workplace and to set their own standards for performance.
The days of the fluorescent-lit, life-sucking cubicle are coming to a close. And while opinions still vary on the effect that the newest collaborative working environments have on productivity, the fact remains that this is now the face of workplace culture.
How do companies stay abreast of this shift? Certainly it isn't always practical to completely change the look of an office or to vacate a lease simply because the employees would rather take up space in their local WeWork office. So how can a business that's already well-established in its real estate create an environment more in line with what employees are beginning to ask for?
Certainly, it's unrealistic to expect a company to change its entire environment to go with what could be perceived as just a passing trend in workplace culture. However, there are still adjustments that can be made. After all, fostering creativity and collaboration in any work environment is good for business.
Any business can solicit feedback from its employees. This is a perfect starting point for a company looking to shift but wanting to stay in tune with what the employees would appreciate. Take the digital marketing industry as an example. Let's say that an agency is beginning to see a decline in long-term client contracts and a shift away from the "always-on", cubicle-driven working environment. What could be done to "modernize" this office?
Digital marketing is a profession reliant on the creativity of those it employs. Consider this when contemplating making changes, and ask for genuine quality feedback from employees before implementing any changes. After all, what the leadership of a business think will create a more collaborative environment may actually not be in tune with what employees actually want from their workplace.
Don't worry about implementing every single new trend that can easily be observed in a workplace. Not every business needs to rid itself of every wall and create one big collaborative open space. Not every company needs to give its employees unlimited PTO. Not every company needs to have nitro cold brew on tap. Pay attention to what actually increases productivity and creativity — and this may be a process of trial and error, first and foremost.
It's important for business and agency owners to pay attention to the work environment they're fostering. This environment can often make or break the morale of employees. Particularly in creative-leaning professions such as marketing, creating a productive environment that encourages thinking, problem-solving, and employee buy-in should be the number one priority for any business wanting to stay up to date with what matters right now.