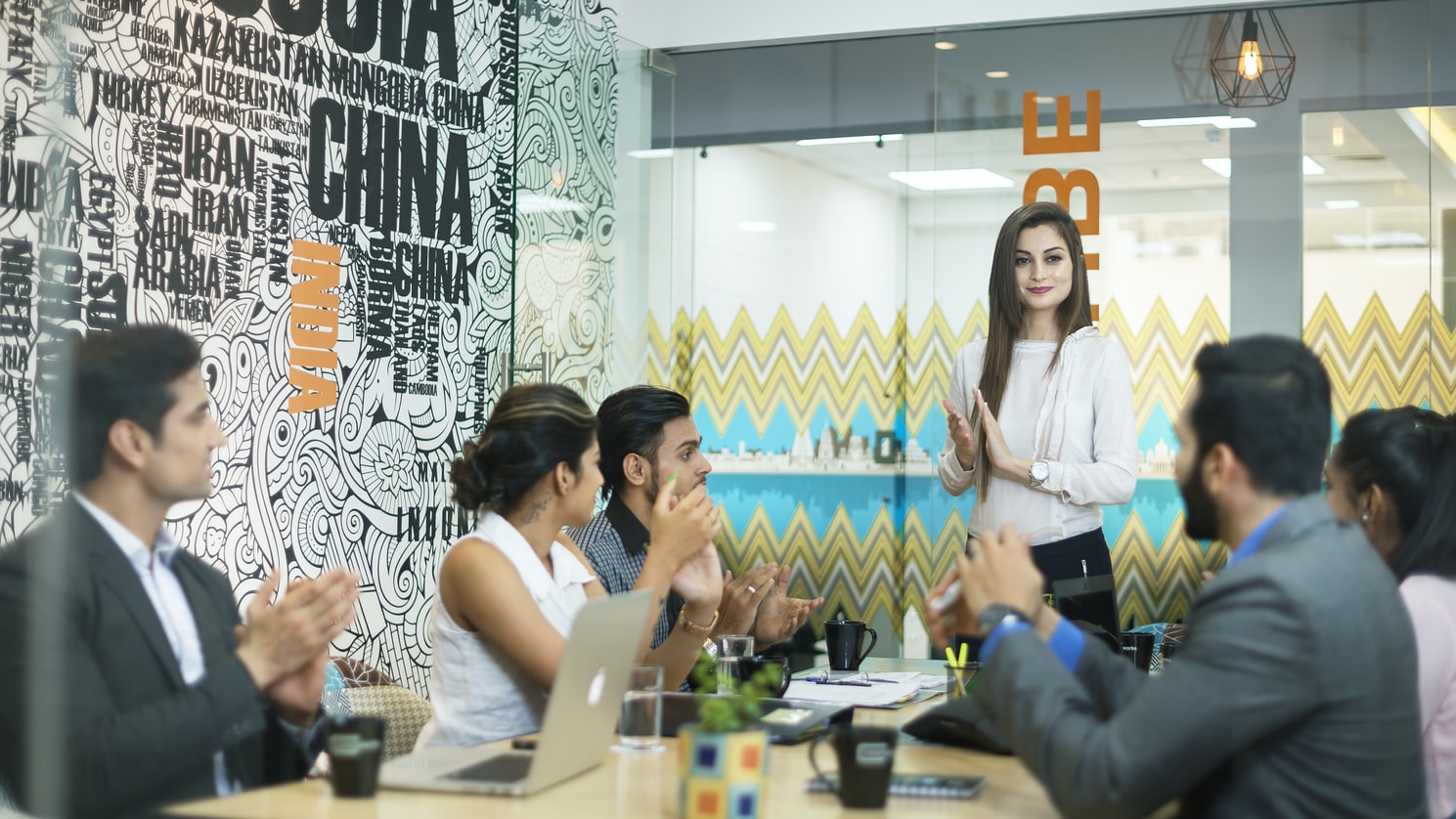 Good Corporate Culture Moves Everyone Forward
If a poll of the company's employees was taken today, which quadrille would they fall in regarding knowing the brand's mission, vision and values – up to 25%, 50%, 75% or 100%? Most companies would likely register up to 25%.
However, several tragic 2020 events have accelerated calls for diversity and inclusion (D&I) and with that have also come moves to improve the corporate culture in many organizations.
This became increasingly acute since the pandemic with many employees working remotely.
Plus, a recent article delved into the younger generations, many of which make conscious decisions on which companies they'd even consider applying to for work based on their values and D&I.
What Makes For Good Corporate Culture?
For many observers, good corporate culture is also about employee empowerment and engagement. In writing about employee engagement in his book, "The New ROI," author and strategic valuation consultant Dave Bookbinder said it wasn't "just an HR thing – it's a finance, accounting and valuation thing."
Many companies took the time to craft mission, vision and value statements but the reason most employees can't recite them is because there was little, if any, follow-through afterwards. What compounded things then was that a lot of the mission and vision statements in publicly-traded companies revolved around their shareholders.
Instead of merely launching it at a staff meeting and plastering it on tee shirts, companies and leaders who act, live, and demonstrate the mission, vision and values will be much more successful in generating understanding and appreciation among its workforce.
The momentum created will set a foundation for ongoing reminders throughout all of the company's internal communications efforts. Sharing success stories at every staff meeting of how one or more staff members lived out the company mission, vision and/or values will not only reinforce the company's commitment, but also remind staff of theirs as well.
Remaining True to the Mission
After category 5 Hurricane Katrina struck New Orleans in 2005 and devastated the city, Marriott International remained true to its mission of "putting people first."
Not only did it provide free housing and food to aid workers who descended upon the city to assist in recovery efforts, but it also extended the same to its own employees, many of whom were displaced because of the flooding. Katrina caused $125 billion in damage and killed more than 1,800 people.
The hospitality giant alone raised $5 million for a relief fund to support the region as well as employees in need of help. Fast forward five years later and Marriott, along with 400 employees, was still true to its mission.
It partnered with Habitat for Humanity to build homes for people still displaced by Katrina and with KaBoom to erect playgrounds in those same areas.
The Bottomline on Company Culture
A company's culture should be built into everything the brand does. HR should not only promote this in hiring but also in employee orientation programs. Both B2C and B2B marketing pieces should also inform target audiences of all of these.
From a marketing perspective, employees who are informed about the company's mission, vision and values and see how they're being applied, fostered and encouraged will not only be proud to work there. They will also do more than any marketing campaign can achieve by being the most powerful advocates for the company.