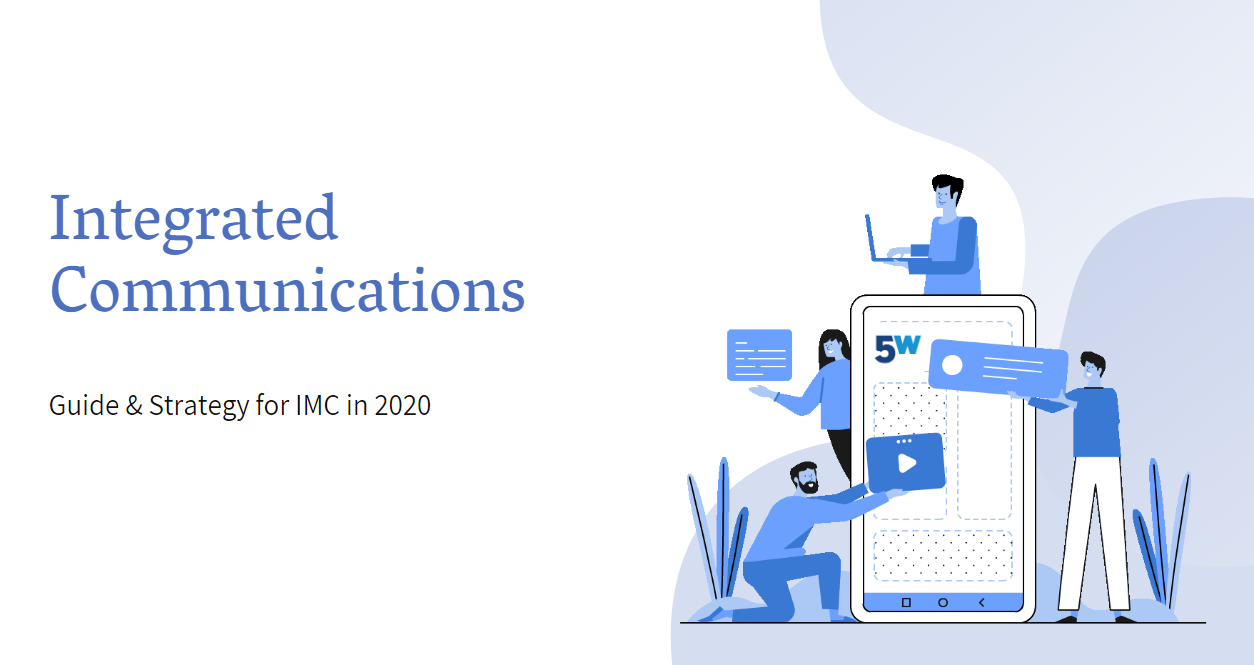 Integrated Communications: Definitive Guide and Strategy [IMC in 2020]
IMC or integrated marketing communications is a strategy that takes the marketing department within an organization, from working on different strategies and functions, into one interconnected approach.
Integrated marketing communications take all of the various marketing channels and strategies, interconnects all of them, and then combines them with one message. Those strategies include everything from direct mail and public relations to social media and digital.
It's due to integrated marketing communications that the consumers can have a seamless experience with the organization. Each of the different marketing aspects of a brand are unified so that the communications strategies delivered by the brand are consistent across all of its marketing channels.
How IMC is Implemented
● Align all aspects – all of the outlets and channels should be delivering a cohesive message, so make sure that all the team members are on the same page.
● Set goals – Before starting a campaign, make sure everyone understands the ultimate goal and what the organization expects to gain from the strategy.
● Good leadership – The person, or team, in charge should be decided upon as early as possible so that all the departments know who to communicate with and there is no confusion later on.
● Coherent workflow – With an integrated marketing campaign, there are plenty of moving parts, so establishing a coherent workflow means nothing will be lost in the eventual chaos.
Creating an Integrated Marketing Communications Strategy
Understand the target audience
Before creating any type of strategy, organizations should know their target audience, with defined characteristics and needs. This way, the marketing messages will be highly targeted and the audience will have an easier time relating to them. Relate the organization's unique selling point so that the brand can stand out from the crowd and the audience can recognize it.
Determine the marketing communications tools
This involves all of the channels that the organization is going to be using as a way to reach out to potential customers. Those include online advertising, personal selling, events, content marketing, sales promotions, offline advertising, sponsorships, etc.
Define success metrics
Not only does the organization need to define the overall metrics for the success of the strategy, but each of the communications tools should also have their own metrics. All of these metrics are going to help the organization in determining whether the key objectives of the communications plans have been achieved, or if the strategy needs to be adjusted.