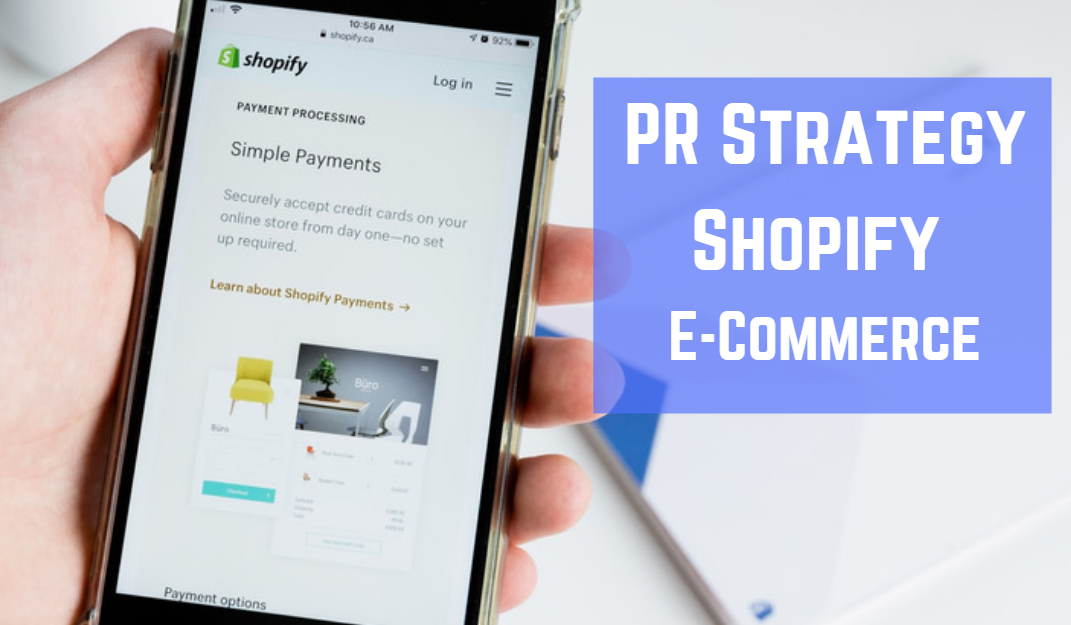 PR Strategy Tips for Shopify E-Commerce Websites
The main goal of any online store is to increase traffic and conversions. However, sometimes, the basic cookie-cutter strategy doesn't fully work, and shop owners have to look for other, more effective tactics to employ in order to boost sales and traffic to their stores.
For any business to have an effective e-commerce strategy means that they are using both online and offline marketing tactics. Using these types of strategies have significant benefits to any business, including better brand awareness, an increase in loyal customers and online sales.
Integrate Social Media Platforms
When talking about social media platforms, we don't mean using just one of them – it's best to use all of them simultaneously. Integrating Instagram means using a platform that already has over 500 million daily active users. Use Facebook, not only to share the latest products, services or achievements, but also to make sales by launching a Facebook store that's also integrated with the Shopify store.
By using good hashtags, posting at the right time, and taking great photos, nowadays, it's easy for anyone to build a large social media following. There's also the benefit of showing how the business works behind the scenes or engaging with audiences by running contests or organizing giveaways.
Improve Email marketing
One of the most effective channels that businesses can use for gaining repeat customers and making more sales is email marketing. While social media platforms are great for reaching a bigger number of people, most people find it difficult to keep up with what each account is posting on a daily basis. That's where email marketing becomes very beneficial, as it offers a lot more intimate interactions with the customers – and there's also the added benefit of having more space to state all the things that don't fit into social media posts.
However, sending out mass emails doesn't work if the content doesn't bring the customers any value. The email campaigns should always include things such as welcome emails for new customers, free gifts, and promo codes for loyal customers, along with the regular informative newsletter.
Make Things Easier
The basis of running a good online store is having a website that's well-designed and easy to use. More people are going to flock to websites that are nice to look at, and especially, easy to use. So store owners should make sure that their online stores are secure, load quickly as well as easy to navigate and read.
However, the improvements don't stop there. There are plenty of design mistakes that a website can make, and some of the more common ones include not categorizing the products properly, not taking advantage of negative space, along with lacking a clear value proposition.
Personalize
The current most popular marketing tactic that has brought an increase in revenue to businesses everywhere is personalization. Businesses that are using behavioral data from their customers, and then serve the visitors with a personalized experience each time they visit the website, increase the sales numbers.