Strategies for Elevating Social Media Marketing Efforts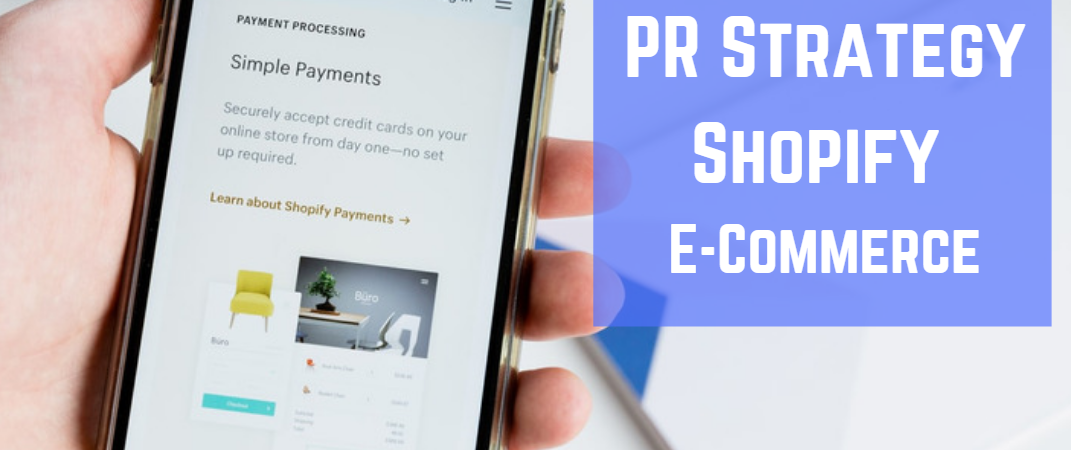 08.23.21
These days, there are billions of people using various social media platforms, which makes social media one of the most important promotional platforms for businesses. Through this channel, companies can receive more consumer engagement, high-quality traffic, and essentially, more sales.
Companies that are able to utilize these types of platforms with smart campaigns can get plenty of benefits in terms of their marketing strategies .
Timing Posts
Every single segment of the target audience prefers different social platforms and uses them during different times of the day. That's why companies should know which platforms their audience enjoy using, when, along with which type of content each audience segment enjoys consuming. This way, businesses can create their own social media calendar and learn how often they should be sharing content on each platform, what type of content to share, and the overall ideal approach for each segment.
While sharing posts multiple times per day used to work for many companies, that's no longer the case, which is why companies have to have a thorough understanding of their audiences. For example, plenty of users don't like seeing a lot of posts by a single brand throughout the day, which means brands should stick to posting once, or at most twice, per day on Instagram. However, it's a different case for Instagram Stories. Then, with Twitter, users tend to prefer seeing discussions and interacting with each other, which means brands can share content a lot more often throughout the day.
Hashtag Use
One of the great things about a number of different social platforms is that companies can utilize hashtags to organize and categorize their content. Then, users can look up a specific hashtag and see all of the posts that have been categorized with it. It's a useful tool to help everyone on the platform identify what they're looking for, and it's even more useful for businesses, which can create branded hashtags that engage their audience and start conversations.
However, one thing to keep in mind is that the number of hashtags has recently started correlating with how much engagement each post receives on a platform. Posts that only have a handful of hashtags have started to fare better than those with too many hashtags. This is partly because users have become annoyed with the endless string of hashtags that they can end up misclicking, which is why they tend to avoid such posts, which leads to less engagement.
Unique Approach
Finally, although social media platforms are a useful tool for distributing messages and content from businesses, each platform has its own rules, which makes them unique. To get the best results, companies should be treating each platform differently, and create different strategies around the rules of each one. For example, YouTube is perfect for long-form videos, however, sharing the same videos on TikTok isn't going to work. Although companies can essentially share the same messages, they all have to be personalized according to the platform's requirements to achieve the best results.
When it comes to social media marketing strategies, every business has a different tactic that works for them. The reason behind that variety in strategies and approaches is because different audiences want to see different things on their favorite platforms. Companies have to cater to those consumer wants, which is why they create separate approaches for their audience segments.
However, when creating any sort of promotional campaign on social media platforms, there is a universal set of tactics that work across the board. Between increasing audience engagement and improving the overall return on investment (ROI) for companies, a handful of approaches are incredibly effective for numerous companies.
Landing Page
Most marketers are more than familiar with the "marketing funnel" which gets leads to convert into customers. However, there have been plenty of times when that buying journey hasn't been as effective as marketers have intended, which means the potential consumer leaves the website and doesn't even return to make a purchase.
Fortunately, a certain format of social media ads can help make the buying journey a lot smoother for consumers – which is completely skipping the landing page. Instead of having leads click on a button to get to the landing page which then leads them to the next step of their buying journey, there's a more effective option. This option involves replacing the call to action button that leads to a landing page with a button to contact the business directly. "Call Now" or "Book Now" buttons in ads decrease the chances of leads leaving their buying journey.
Testing Ideas
Most of the time, plenty of companies tend to utilize Twitter as simply another promotional platform, sharing the same content across all other social platforms. However, plenty of those companies don't realize that Twitter is one of the best platforms to test out content and campaign ideas in front of a large audience.
Twitter already provides all users with analytics for each shared tweet, which makes it easy for companies to analyze the engagement rates of their content. Even simply sharing a funny joke, or a thoughtful quote around a hot topic is enough for companies to test out whether pursuing that type of content in the future will be beneficial for the business, especially if that tweet has a higher percentage of engagement compared to others.
Monitoring Performance
Finally, as with most strategies, it's important to keep track of the metrics for every promotional effort from the company. This is by far the best way for companies to learn more about how consumers respond to each promotional effort in a marketing campaign. With that information, businesses can tweak and improve their marketing efforts while also improving their bottom line and their return on investment (ROI).
If different strategies are continuously updated and improved based on acquired knowledge, companies will receive higher engagement rates and appeal to the consumers a lot more.
PR Strategy Tips for Shopify E-Commerce Websites
The main goal of any online store is to increase traffic and conversions. However, sometimes, the basic cookie-cutter strategy doesn't fully work, and shop owners have to look for other, more effective tactics to employ in order to boost sales and traffic to their stores.
For any business to have an effective e-commerce strategy means that they are using both online and offline marketing tactics. Using these types of strategies have significant benefits to any business, including better brand awareness, an increase in loyal customers and online sales.
When talking about social media platforms, we don't mean using just one of them – it's best to use all of them simultaneously. Integrating Instagram means using a platform that already has over 500 million daily active users. Use Facebook, not only to share the latest products, services or achievements, but also to make sales by launching a Facebook store that's also integrated with the Shopify store.
By using good hashtags, posting at the right time, and taking great photos, nowadays, it's easy for anyone to build a large social media following. There's also the benefit of showing how the business works behind the scenes or engaging with audiences by running contests or organizing giveaways.
Improve Email marketing
One of the most effective channels that businesses can use for gaining repeat customers and making more sales is email marketing. While social media platforms are great for reaching a bigger number of people, most people find it difficult to keep up with what each account is posting on a daily basis. That's where email marketing becomes very beneficial, as it offers a lot more intimate interactions with the customers – and there's also the added benefit of having more space to state all the things that don't fit into social media posts.
However, sending out mass emails doesn't work if the content doesn't bring the customers any value. The email campaigns should always include things such as welcome emails for new customers, free gifts, and promo codes for loyal customers, along with the regular informative newsletter.
Make Things Easier
The basis of running a good online store is having a website that's well-designed and easy to use. More people are going to flock to websites that are nice to look at, and especially, easy to use. So store owners should make sure that their online stores are secure, load quickly as well as easy to navigate and read.
However, the improvements don't stop there. There are plenty of design mistakes that a website can make, and some of the more common ones include not categorizing the products properly, not taking advantage of negative space, along with lacking a clear value proposition.
Personalize
The current most popular marketing tactic that has brought an increase in revenue to businesses everywhere is personalization. Businesses that are using behavioral data from their customers, and then serve the visitors with a personalized experience each time they visit the website, increase the sales numbers.
The Use of Storytelling to Build Strong Brand Identity
In an increasingly crowded and competitive market, building a strong brand identity is essential...
Learn More
Brand Positioning in a Competitive Food and Beverage Market
Brand positioning is increasingly important in the competitive food and beverage market. It's not...
Learn More