Smartwatch Marketing: Wearable Tech the Future of Consumer Technology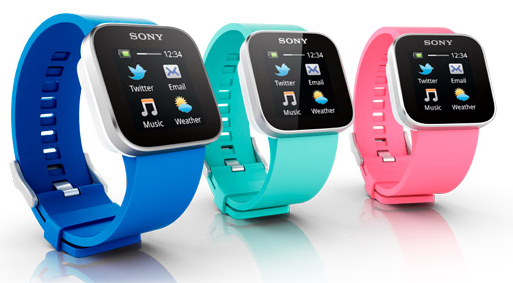 08.14.14
The technological advances for consumers seem to be coming thick and fast. The advent of "wearable" technology offers a new way of implementing some of these features. The new smart watches are providing yet another way for individuals to stay connected, find their way, monitor their health and be entertained with greater convenience and style.
Smart Watch Technology
The advent of smart watch technology began in 1998, when Steve Mann invented the first watch that incorporated Linux technology. A number of prototypes were developed, but these projects did not survive the research and development phases. In 2003, Fossil, Inc. released its wrist PDA that utilized the Palm OS. Microsoft followed with its own version. However, these devices did not offer enough versatility and did not catch on with the public. The popularity of smartphone technology has given the smart watch new life. New apps coordinate with many smartphone features, allowing the wearer to quickly check on messages and other data without staring at the face of the ubiquitous phone.
Marketing Opportunity
As the worldwide appetite for electronic gadgets increases, it's apparent that the smart watch market will continue to grow exponentially in the near future. The ability of smart watches to sync with smartphones makes the a natural for a wide variety of applications. The trend toward wearable technologies is likely to tap into the longing for a return to wrist-based timekeeping, as well as the natural hunger for new technologies. Samsung, already dominating with 34 percent of the market, can afford to take the time to develop a strong demand for smart watches. Activity monitoring seems to be a strong draw for the watches, but as other applications become available, the market is expected to continue to grow worldwide.
Smart Watch Trends
Clearly, smart watch technology can be adapted to a variety of applications that can be useful for many people. Creating the demand for smart watches depends heavily on the public perception that it is more than a "toy." The product must be positioned as a stylish statement with useful function for today's world, as well as a certain social cachet that makes it a desirable addition to anyone's collection of devices. Owning a smart watch must be a sign not only of technological savvy, but also one of trend consciousness. This result can be accomplished by using a strategic public relations campaign to educate the public on the many features available and how best to utilize them.
The Difference Between Health & Wellness
The health and wellness industries have gained attention as consumer awareness of physical and...
Learn More
Competing with Big Healthcare Brands like Amazon Pharmacy
The competition in healthcare is intense, especially for small healthcare brands. These brands...
Learn More