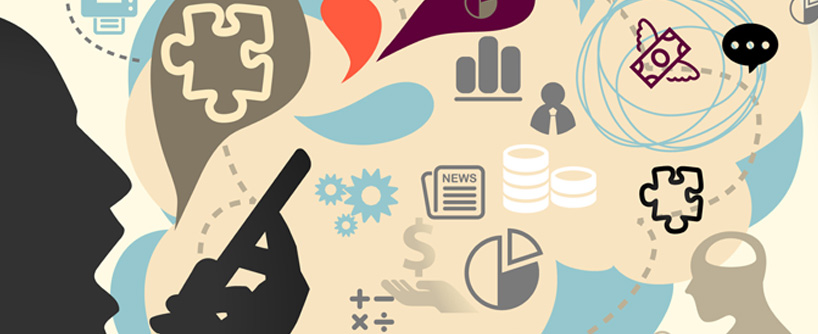 Using Social Media to Propel your Marketing
In order to inform their buying decisions, modern consumers are interested in finding out what others are saying about specific brands and products. Social media offers a platform for them to do this as well as one where marketers and customers can interact. Social media listening is also called social media monitoring and is the process whereby your customers' conversations about your company and product are assessed. Ways to use social media for customer insight range from paying attention to comments in customer support forums to the use of various software tools for gathering feedback from Twitter and Facebook.
Social media's benefits include the fact that it allows access to a global audience and provides insight quickly enough for marketers to take effective action. Social media and the technology for listening have been in existence for some time, but many companies have failed to take advantage of it. Below is a look at how social media listening can be beneficial.
How Social Media Provides New Insights to Marketers
• Unprecedented Access
Two-thirds of Americans on the Internet are social media users and over half post updates to social media sites. When these people need information on products, they seek it from other social media users. This means that online reputation can determine success or failure even in a product's earliest stages.
• Real Time Feedback
Companies that monitor social media have the means to learn what their customers really like about their brand as well as their competitors' brands. The ability to monitor in real time allows them to adjust their strategies immediately and to take advantage of new opportunities.
• Clearer Feedback
Social media offers a deluge of consumer critiques, which far surpasses anything offered by older methods of getting feedback. Since these methods are more spontaneous than the older and more structured sources like surveys and polls, you get a clearer look at present trends and the true desires of their target audience.
Tools for Social Media Listening
• Google Alerts
While Google Alerts does not cover most blog sites or even social media, it does provide a free and basic way to find out when a website has mentioned your company. You will get emails or you can subscribe to the RSS feed.
• Facebook Insights
This is also free and offers you the ability to set up alerts for mentions of your business. Facebook Insight is offered free by Facebook.
• Social Mention
Social Mention can show you aggregated social data across multiple platforms including Twitter, Facebook and YouTube. It also provides information on the sentiment so that you can see whether the tone of the mentions is positive or negative.
Using Social Media to Fuel Marketing Strategy
The foundation of a useful marketing strategy is a clear picture of a business's perfect customer. Focused listening provides this clarity and tells marketers the general sentiment about their brand and products as well as which social media networks their customers prefer (i.e. where to listen). It also provides them with information on the strengths and weaknesses of the competition. They can learn how to create the ideal tone to take for their audience along with the topics to address and the frequency of posts.
During the year's heaviest shopping seasons, savvy consumers are active online seeking suggestions from their friends and comparing products. You can use social media listening to help you to provide seasonal deals and coupons along with helpful information for your customers. As always, 5W is here to help you reach your 2015 Marketing goals; get in touch with us today!