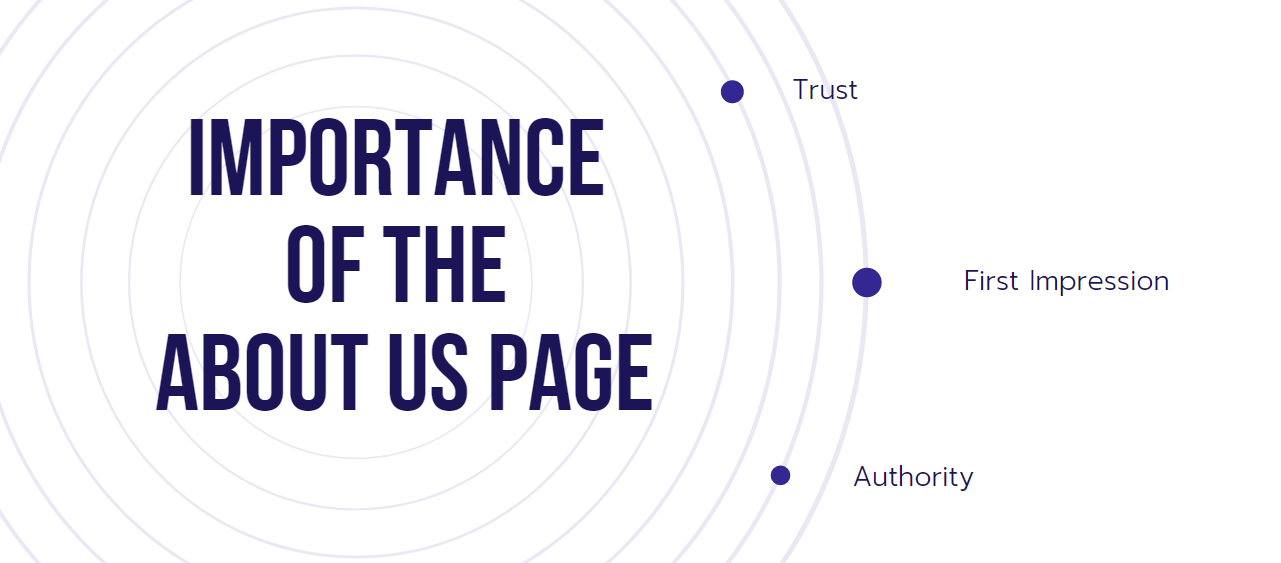 Importance of the About Us Page
Often forgotten on websites, the About Us page is one of the most important pages. For many marketers, the product, pricing and order pages are critical and indeed they are. But the About Us page is also important because that's where more than half the respondents to a recent survey by KoMarketing, a social/content marketing firm, said they visit.
More than half (52%) of those surveyed, rated the About Us page higher than blogs, testimonials and collateral marketing information. Only contact information and products/services rated higher. Pricing was bottom of the priority list at just 2%.
Why does About Us mean so much?
To potential customers, the About Us page is similar to meeting someone for the first time. Initial impressions are formed that can often determine the future relationship. Trust and likeability are at stake.
Similarly, the About Us page is where marketers have the opportunity to confirm mutual interests and desires. Companies that accomplish making that connection will be more successful in motivating consumers to finish their journey and purchase their brands.
About Us pages generally take one of two forms. For some, it is an autobiography of the company and its brands. For others, they aim to make consumers feel more confident in the company by sharing information they should know about its brands. The latter approach is the key to successful About Us pages.
Future of the About Page
The key focus should always be about the consumer. This is where knowing the brand's target audience is essential. Rather than making the About Us page a litany of awards and other forms of self-gratification, it should recognize why consumers are interested or concerned. One example is a brand that states it created a new product in response to customers interested in resolving a chronic situation.
Another recent survey, this by branding agency BBMG, revealed that 73% of customers not only care about the brand, but also the company. As in life, close and secure relationships are essential with brands, too.
Some brands have solidified their relationship with new customers and subscribers simply by asking them what their number one concern or wish is. They reported high response rates and likely good loyalty.
About Us pages that engage visitors, instead of pitching and attempting to persuade consumers, are also more successful. Again, the analogy of meeting someone for the first time applies. Preach and lead by example.
Storytelling is always powerful. NPR does a great job with programs like The Moth Hour, Story Corps, Wait Wait…Don/t Tell Me, How I Built This and others. The popularity and appeal of TedTalks is another shining example of the power of storytelling.
Dr. Robert Cialdini spent years studying the psychology of influence before writing his best-selling book, "Influence at Work." In it, he described why consumers are a lot more likely to buy from people and brands they like. Displaying images that help to instill trust and positive consumer feelings is also a big help.
What is also valuable for brands to do is to conduct customer rate optimization audits. These will measure the brand's progress in converting more visitors into customers. Regular analysis is also helpful in guiding brands toward making adjustments and changes to further improve results.