Clutch Names 5WPR As a Leading Global B2B Company for 2022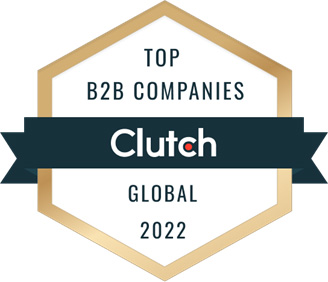 01.06.23
At 5WPR, we partner with brands – both established and emerging, corporations, global interests, national organizations, consumer companies, start-ups, unicorn technology companies, high-profile individuals, regional businesses, and others, to help them define and achieve their strategic PR goals. We are known for needle-moving public relations programs, a novel approach, and innovative people who deliver measurable, game-changing results.
We've received recognition before, but receiving a new award never gets old. We are thrilled to announce that according to Clutch's research, we are listed as a leader in the public relations industry and one of the top global companies. For context, Clutch is an established B2B reviews platform that helps firms connect with solution providers to improve effectiveness and increase productivity.
Companies must exhibit an unusually high ability to deliver top-tier work to their clients to be considered for a Clutch Global Leader Award. Receiving this award is no small feat, and we appreciate this recognition.
The entire 5WPR team sends their sincerest thanks to Clutch and our clients for making this recognition a reality. This honor accurately represents the quality of our services and working experiences.
"Working with 5W, we saw a very large-scale uptick in placements in mainstream publications. It can be difficult to track success when it comes to PR, but in terms of both the rate and the scale of the features we were getting, we were very pleased." – Director of Marketing, Snack Manufacturer
"There's never a moment when something is unclear. Everything from start to finish is streamlined with really clear deadlines and action items. It's really helpful for me to understand how our projects are moving along." – Erica Chang, Brand Manager, Hurom America
A great team delivers excellent results. That's why we carefully pick our team members and ensure each one of them shares our vision! Work with us now!
Creative Ways to Convey Results of Your Hair Products
Hair product companies are constantly looking for new and creative ways to convey the results of...
Learn More
Preparing for the Summer Rush in Tourism
As summer approaches, tourism, and travel businesses begin to prepare for the anticipated rush of...
Learn More