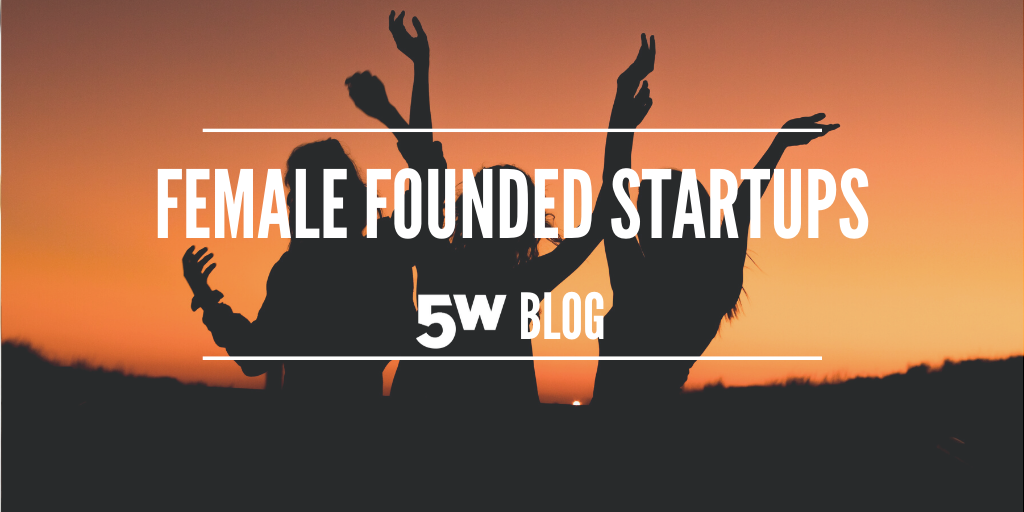 Female Founded Startups
March is Women's History Month, and to celebrate, businesses are recognizing the women who make them successful, and taking the opportunity to bring awareness to the issues women still face daily, both inside and outside of the workplace.
5WPR is celebrating Women's History Month internally, by thanking our female employees for everything they do, and externally, by highlighting female founded startups that are making an impact.
Fairygodboss

Fairygodboss is the largest career community for women, with a mission to improve the workplace through greater transparency. Co-Founder and CEO, Georgne Huang set out to create a community of females honestly discussing their workplace experiences, after turning to the internet looking for company-specific experiences and insights and wasn't able to find them.

Ruby Love
Ruby Love is an apparel company rooted in the belief that periods should never stop women from doing, being and going. Developed by Crystal Etienne in 2015 after helping her own daughter navigate the ups-and-downs of her period, she recognized that the hygiene and personal care industry needed safer, healthier, and easier options. Ruby Love products help girls, and women, and more stay confident and free to swim, run, jump, and play in comfort.

The Nue Co.
The Nue Co. aims to redefine the relationship consumers have with their health. Science blended with natural innovation delivers effective yet gentle solutions in the form of food-based supplements. Jules Miller founded the brand after battling severe Irritable Bowel Syndrome for five years. Inspired by the philosophy of her grandfather, a doctor and former chemistry professor, she developed a gentle, nature-first supplement for those who need it most.
The Financial Gym
The Financial Gym is a personal finance service that takes a fitness-inspired approach to your finances. Like a gym, users pay a monthly membership fee, but instead of workouts, the monthly fee gets you a financial trainer who works with you to set goals, plan to accomplish them, and support you along the way. Shannon McLay, the founder of The Financial Gym, was inspired to create a personable financial services company, for those who prefer face-to-face interactions rather than technological ones.

Primary
Two moms who had been shopping for kids clothing for years were feeling defeated by how difficult it really was. So many things didn't make sense to them like the pricing, the availability, and why they couldn't find basics like a simple white t-shirt. So Galyn Bernard and Christina Corbonell co-founded Primary clothing together, an e-commerce site focused on low-key basics for kids. The duo sell basics instead of 'trendy' clothing, not only to help keep their prices affordable, but also feel confident selling clothing as an investment that won't go out of style.