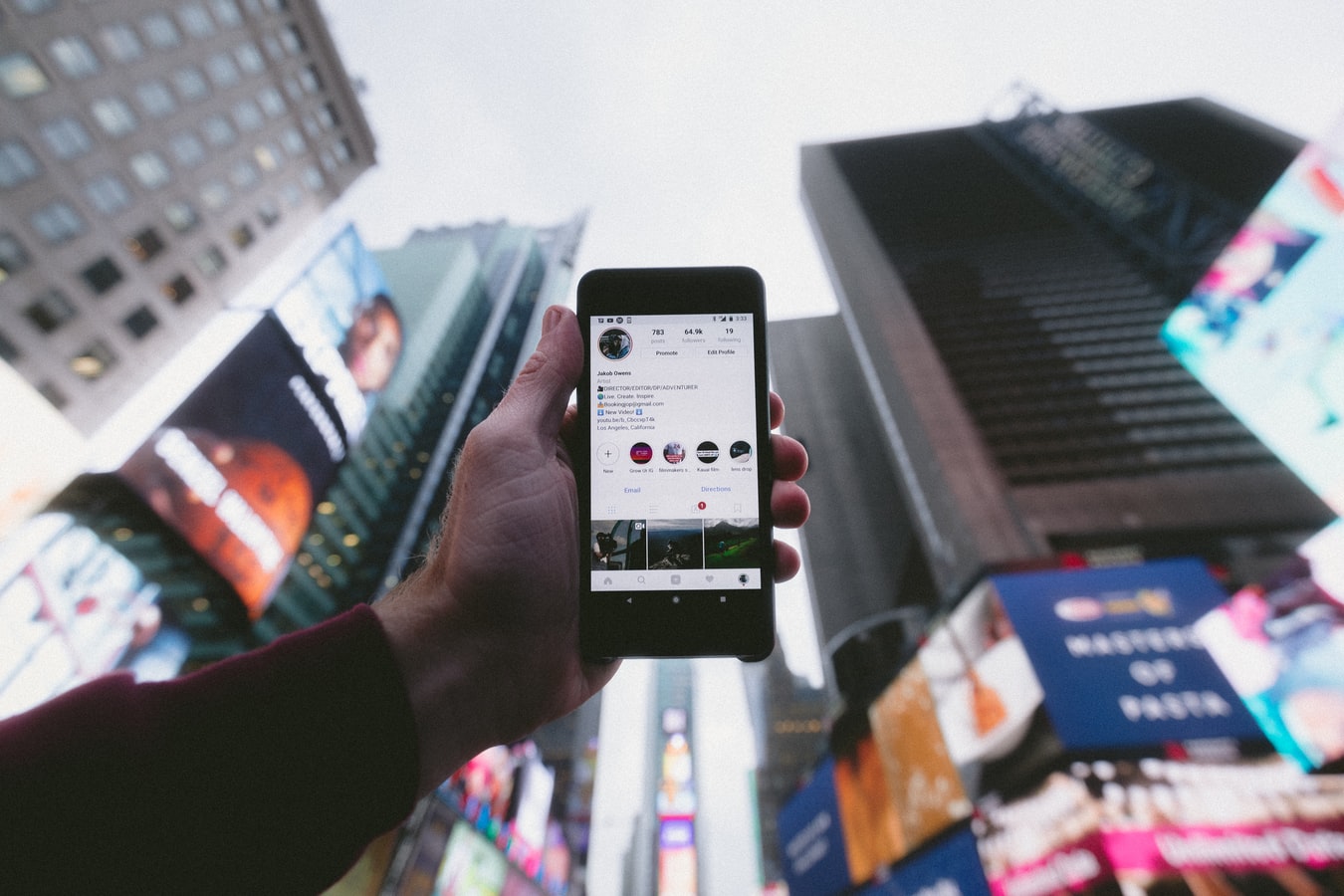 Social Media Trend Forecast
Unlike the hotly contested presidential race, there's pretty much universal agreement that everyone will be glad to see 2020 end.
However, predicting what lies ahead next year in social media may be a more slippery slope depending on the source. Here's what social media management platform Hootsuite uncovered after surveying more than 11,000 marketers during the third quarter of this year and combining other gathered data.
It came as no surprise that marketers named Facebook their favorite platform for reaching their business goals. 78% said so. Instagram was close behind at 70%. LinkedIn, Twitter, and YouTube trailed farther behind at 42%, 33%, and 26%, respectively.
It may be surprising that when marketers were asked where they expect to increase their spending, 61% identified Instagram. Facebook was second at 46%, followed closely by YouTube (45%) and LinkedIn (44%).
Acquiring new customers was cited as the top 2021 social media outcome by 73% of marketers, up from 46% last year. That was followed by brand awareness (64%) and driving conversions (45%). Increasing customer retention was only 28% while improving the customer experience reported at just 23%. Based on those results, expect to see more live streaming events as well as the monetization of short-form videos.
Understanding the type of content and how much interaction customers want are the biggest challenges for brands using social media. CMOs need to discover these two and find the right balance to market better and keep customers engaged and interested.
"If you're gonna play the game, boy, you gotta learn to play it right," sang noted country singer Kenny Rogers who recorded "The Gambler" in 1978. Likes and shares are nice, but on average, Facebook users share an average of one post a month, according to Hootsuite's data. This doesn't mean that good content isn't being seen or absorbed, so don't stop. Knowing this, purposefully target messages calling for action without being overbearing and pushy. And where possible, beef up the social listening to get better consumer insights.
Because of the pandemic, more boomers than ever have flocked to digital platforms and social media. 70% told Hootsuite they bought something online during COVID-19, and 37% said they'd continue to do so in the new normal. In another survey, GlobalWebIndex reported a 66% increase in boomers finding new brands and products on social media over the past four years.
What should be a concern to brands that market to that 45% of the U.S. population over 50 years of age is that AARP reports that only 15% of all pictures in ads show people in that demographic? This may be laid to marketers and advertising pros, most of whom are under 40 years of age. This doesn't necessarily mean targeting their age. What would likely be more appealing is focusing on their hobbies or passions.
Strengthen the brand's social media game by going beyond reactive engagement and developing KPIs that align with the brand's goals and expectations. If one isn't already in place, install a UTM (urchin tracking module) to track organic and paid campaign data to better understand which channels and content are generating action.
The final action should be to create the brand's social media policy if there is none. Where there is one, review it with an eye toward making necessary changes. As a crisis communications plan, this policy should guide responding quickly and responsibly to any unanticipated issues that may arise. Hopefully, it'll never have to be used, but it's there just in case.
Trends to Watch for 2021
The first line to the hit song of the 1947 Broadway musical, "Brigadoon" started off with "What a day this has been." Marketers trying to rally from the pandemic need only replace "day" with "year" to make the lyrics popular once again. Looking ahead to 2021 poses yet more challenges.
Ironically, baby boomers had just begun entering the world two years before the show debuted, which may explain why Hootsuite referred to them as a generation forgotten by digital marketers. CMOs aiming for a successful 2021 might benefit from some of the results of a recent study by the social media management platform company.
The pandemic even drove older folks aged 55-64 online to browse and shop. In Hootsuite's third-quarter 2020 study, 70% of baby boomers admitted to having made an online purchase within the past 30 days. And even if they didn't have any other shopping options, 37% said they were planning to buy more frequently online when the pandemic was over. Their most popular platform is Facebook.
Until COVID-19, traditional TV ads were the most effective way to reach baby boomers. It still is, but another important doorways been revealed, and marketers need to take advantage of it. Another important factor is that eMarketer recently forecasted that the number of homes without cable TV would outnumber those that have it by 2024. This was against the backdrop of a GlobalWebIndex survey reporting a 66% increase in boomers discovering new brands over the past four years. Target this generation by hobbies and passions for greater reach and success.
Connecting with consumers was a big shift during the pandemic and is expected to continue in 2021. Where brands could get away with one-way communications beforehand, consumers responded more positively when made part of the conversation, especially in acknowledging the stressful times or exhibiting some levity. The Coors' ad humorously bemoaning the "sucky, suck, suck, suckiness" of the day while rolling out a campaign, #CouldUseABeer wasn't just a success but had the brewery sending out a half-million bottles of beer to customers.
Passive content really does matter. Don't be misled by the lack of comments or shared comments. Hootsuite's data showed that the average Facebook user shares but one post a month. The absence of a tsunami of comments doesn't mean everyone else isn't paying attention. Making dramatic changes for the purpose of garnering more attention could backfire. If Facebook is anything like Twitter, Hootsuite's data revealed that Twitter's actual traffic is three times greater than its user base.
Engagement and participation are one thing. Reach and reaction are another. Be aware of the difference and then determine when to aim for one or the other.
Connect the dots by integrating social media data into the brand's other systems to better understand behavioral matches like purchases, searches, etc. An even easier and more efficient way is to integrate organic and paid social activity. The effort is worthwhile. Hootsuite reported that 85% of brands that do this expressed confidence in accurately quantifying their social media ROI.
Now's also a good time to re-evaluate the brand's social media policy. Things are still in a state of flux, so also set up a communications workflow in case of any future social media crisis. Rely on social listening, not just to examine keywords, discover opportunities, and monitor sentiment, but also as an intelligence tool for scrutinizing changing customer needs and pain points.