Creative Brand Events for Spring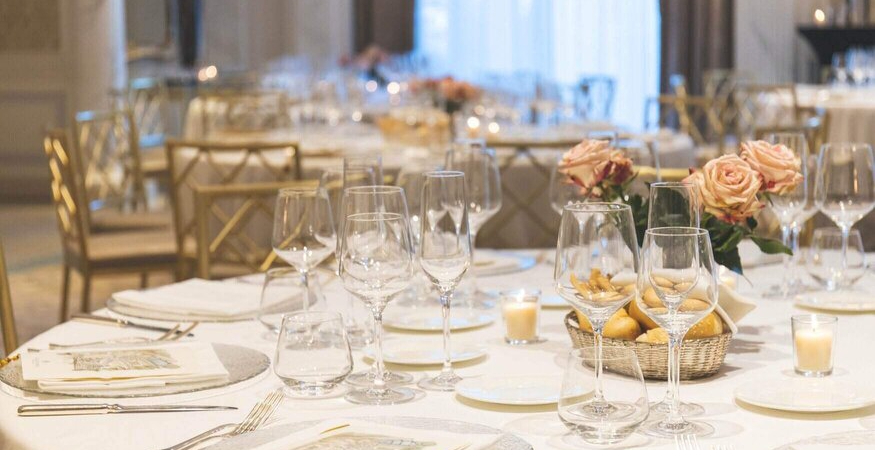 03.24.23
As spring approaches, brands look for ways to engage with their audiences and stand out from the competition. Hosting unique and memorable brand events is one such way – these capture the essence of the season. Here are some creative event branding ideas for spring that can help brands make a lasting impression.
Outdoor Fitness Classes
Spring is an ideal season for outdoor activities. Companies can leverage this by partnering with local fitness studios and trainers to conduct classes in open-air spaces. Brand recognition could be furthered through offering branded workout gear or nutritious snacks to class attendees.
Garden Parties
Spring is the ideal season for garden parties, with abundant blooming flowers and lush greenery creating a picturesque setting. Companies can host such events at botanical gardens or outdoors, providing live music, refreshments and photo ops. Additionally, brands can team up with florists for branded floral installations or flower-arranging workshops.
Pop-up Picnics
Brands can take advantage of the spring weather by hosting pop-up picnics. Set up a few blankets and baskets of snacks in scenic locations, and invite customers to join in. Companies could also provide branded picnic blankets or outdoor games for further brand engagement.
Sustainable Fashion Shows
This April, companies can commemorate Earth Day by promoting sustainable and environmentally-friendly fashion and products. Ideas include holding a sustainable clothing brand fashion show, showcasing eco-friendly products or partnering with a local thrift store or vintage shop for a curated pop-up shop of sustainable finds.
Art Installations
Spring is an apt season for art installations, affording brands the opportunity to provide a unique and memorable experience for customers. Interactive art installations or workshops offer attendees creative opportunities to be involved in the process. Mural creations and gallery events are ways to incorporate art into a brand event.
Food Festivals
Brands can leverage the abundance of seasonal ingredients for a creative spring brand event: a food festival. Gather local restaurants, food trucks, and vendors to provide attendees samples of food and drink. Additionally, offer cooking demonstrations or workshops to demonstrate brand expertise in the culinary world.
Outdoor Movie Screenings
As summer nears, people are looking for outdoor activities. Brands can host movie nights in parks or other outdoor locations, supplementing the experience with snacks and refreshments. Additionally, they could partner with local movie theaters or film festivals to produce a branded event that reflects their identity.
Plant a Tree
Companies committed to sustainability can give back and show their dedication by hosting a tree-planting brand event. Local parks or green spaces should be chosen, with customers and members of the community invited to join in planting trees and learning about reforestation. The event is also great for photos for social media and marketing materials, demonstrating the company's commitment to both the environment and its local community.
Wellness Retreats
Spring is an ideal time for wellness retreats. Brands can host one, featuring yoga, meditation and other activities, plus healthy snacks and beverages. They could also partner with a local spa or wellness center for added services, or create a pop-up shop of wellness products.
Creative Ways to Convey Results of Your Hair Products
Hair product companies are constantly looking for new and creative ways to convey the results of...
Learn More
Preparing for the Summer Rush in Tourism
As summer approaches, tourism, and travel businesses begin to prepare for the anticipated rush of...
Learn More