Media Communications During Global Crisis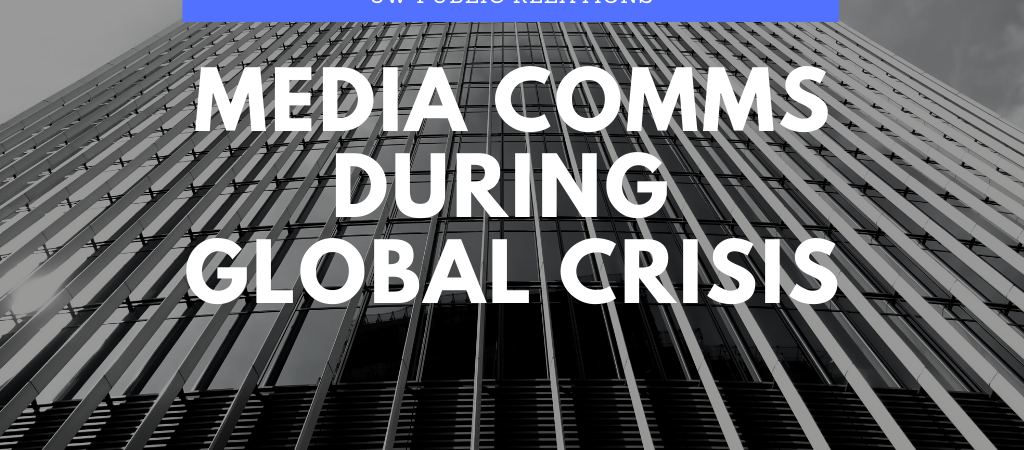 05.04.20
Being proactive and connective is key
Looking back over the past two months, it's clear that the news cycle has been, in a word, focused. Of course, that focus is for good reason. The world is in the throes of a global pandemic. People are worried, businesses are shut down, and the general mood is that people want answers as to what happens next.
The world has changed, including the media and PR, but does that mean the need to work with media to pursue public relations goals is no longer relevant? Absolutely not. Far from it.
It's more important than ever to build and nurture good relationships with media outlets. Just understand that there will be tighter timelines, more personal stress, and, likely, some new or enhanced logistical hoops.
But, no matter how the process of working with the media – or the media landscape in general – has changed, there are a few facts that remain as true as they were before COVID-19. News outlets need content.
Most of the talk is about COVID-19, but people are consuming more news, and that means there's a greater need for news content. Given this, outlets will be looking for stories and information, so there's an opportunity there to meet that need. Just keep in mind, reporters and news outlets are looking for solid information, so do your research and make sure you follow the protocols they have in place.
It's also important to understand what is relevant to news outlets right now. COVID-19, sure, but in what way? Is there a unique story your brand can tell that a news outlet's audience might find fresh and interesting? Is there something else not related to COVID-19 that would connect with people right now?
Doing homework ahead of time increases the likelihood that a story will get picked up or that a reporter will respond to a submitted release. Reporters are stressed, more now than ever. They are tired and they are worried. They still have column inches and airtime to fill, and they are actively looking for good content. How a brand communicator is positioned to meet their needs matters. If a PR pro is able to fill a niche at exactly the right time, they will be remembered.
One of the most important keys is continual interaction. Don't become a one-way source that only sends and never asks what the outlet is looking for. It's easy to email a release, but if a PR pro takes the time to interact with the reporter or outlet, they will stay front-of-mind when an outlet needs a story.
The Importance of Building Media Relations in PR
In the field of public relations (PR), building strong media relations is a critical component of...
Learn More
Generating More Leads Through Instagram
There are a number of different strategies that are constantly being developed and used to improve...
Learn More