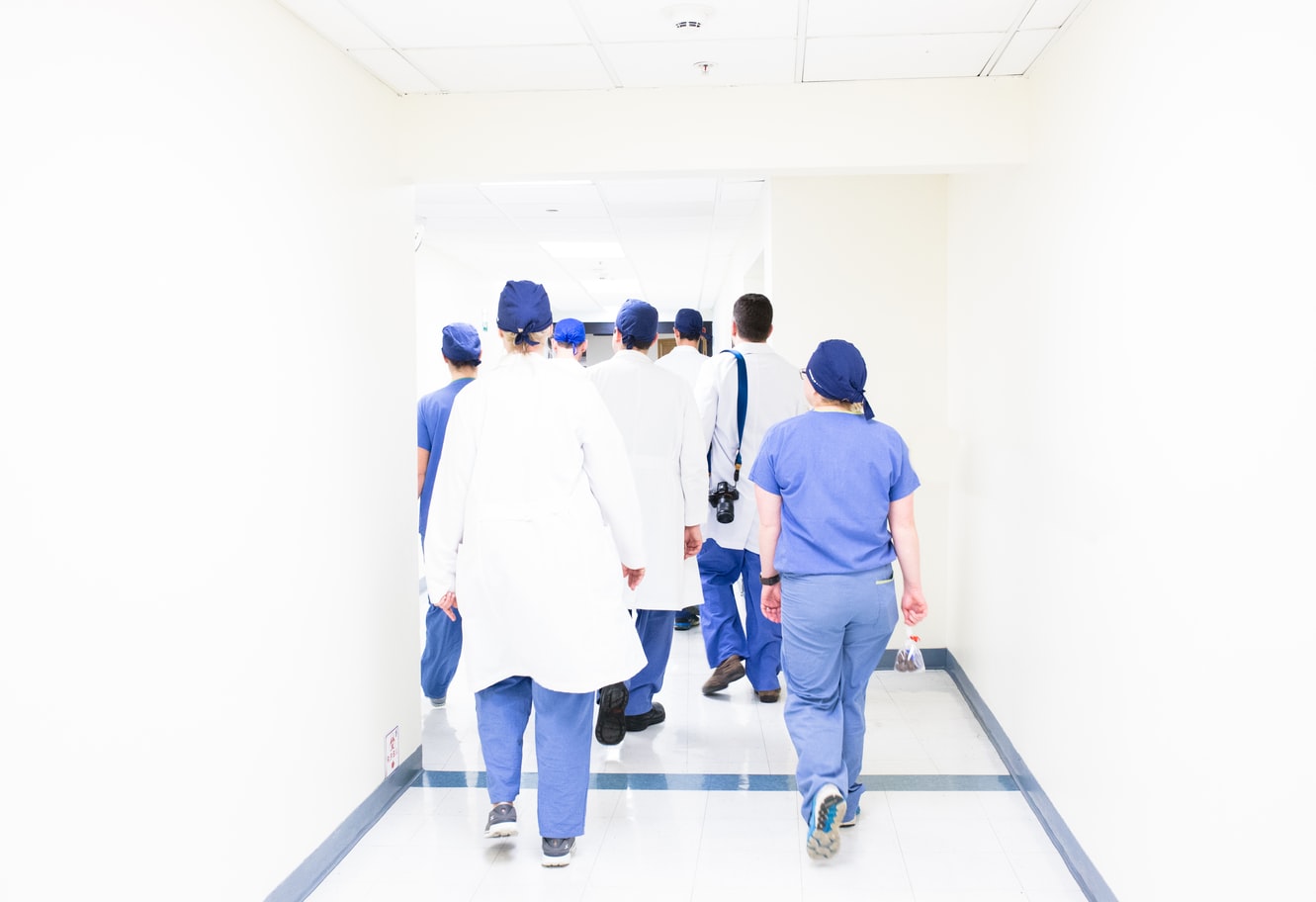 Healthcare Communication Strategies During Pandemic
The coronavirus pandemic has presented a global crisis unlike any other that has been experienced in the past, affecting every industry on the globe. With the COVID-19 pandemic disrupting operations within the healthcare industry, it's crucial for healthcare communication pros to develop and implement unique internal healthcare communication strategies.
Noting that a company's internal communication strategy can hold together a business and can help an organization to overcome a crisis, including the COVID-19 pandemic, adopting outstanding strategies is key. The following are some notable strategies that organizations can adopt.
4 internal communications strategies for healthcare PR
#1. Keep healthcare staff informed about COVID-19 policies
With the frequent policy changes accompanying developments in the management of COVID-19, healthcare facilities need to update and distribute new internal communication strategies on a regular basis.
Perhaps a healthcare facility's senior management wants to ensure self-isolation protocols are well known or changes in vacation days. Or, perhaps a healthcare firm has decided to switch to remote work for several employees. For all these scenarios, companies should have an effective internal communication strategy.
Adopting a multichannel internal communication strategy, which incorporates tools like desktop alerts, mobile alert apps, and open-click alerts, help alert staff members. Alerting staff members will help seamless transitions to new policies.
#2. Adopt content formats that employees can relate to
More important in times of crisis is whether employees read and engage with content produced by a company's communication team.
With two-thirds of employees ignoring emails from employers, since they are not engaging or relatable to catch the eye, there's a need for healthcare communication teams to adopt formats that align with employee preferences.
Noting that companies have a diversity of employees, healthcare communication pros should develop multigenerational internal communication strategies. The strategies should incorporate formats like infographics, short videos, or short posts through communication channels like intranet feeds, desktop, mobile apps, and emails.
Through a multigenerational internal communication strategy that incorporates different formats, healthcare communication pros can help strategic staff overcome issues surrounding the COVID-19 crises.
#3. Allow employees to ask questions
As COVID-19 has impacted healthcare companies differently, employees may have numerous questions on the company's internal structures, employment, and internal policies. Companies cannot afford to leave these questions unanswered. Unanswered or ignored questions are a recipe for panic and fear within an organization.
Healthcare PR professionals should create internal communication strategies that allow timely collection and processing of questions that a company's employees have.
One innovative strategy that companies can adopt is a communication app supported by a well-informed communication team. Through such a strategy, communication pros can help companies avert panic and fear within their organization.
Communication teams, for instance, can have a dedicated channel for issues surrounding the COVID-19 pandemic, to inform employees and answer employee questions.
#4. Assess lessons for the company's internal communication plan
Evaluating the effectiveness of internal communication strategies is vital to the success of healthcare companies during the COVID-19 pandemic. Communication professionals should find out whether employees interact with healthcare-related information.
At the same time, determining which content a company's employees interact with is key in creating an effective communication and public relations strategy. That's the only way companies can determine whether employees study new safety guidelines, procedures, and policies.
Ultimately, healthcare communication pros can adjust internal communication strategies to nurture employee confidence and trust during the pandemic.
Healthcare Public Relations: Actionable Tips for a Successful Healthcare PR Campaign
Over the years, healthcare PR has evolved from the days when mentions in the media were considered a success. Thus, healthcare companies must evolve and adjust their marketing campaigns in order to build meaningful industry relationships.
With blogs and social media fueling the rise of online influencers, who have a considerable following, influencer marketing has become an important cog in the success of modern-day healthcare marketing campaigns.
At the same time, Cision's study showed that more than 63 percent of journalists value press releases and news announcements. And, 44 percent of the journalists indicated that press releases were the most trustworthy sources of information from companies. These findings imply that healthcare companies must adapt their PR strategies to incorporate press-releases for more successful campaigns.
While the above suggestions are outstanding, healthcare companies can employ several other actionable tips to develop winning PR campaigns.
Tips for a successful healthcare PR campaign
Noting that COVID-19 has put health executive and marketing teams under immense pressure, here are three tips that healthcare PR experts can use to create winning campaigns.
#1. Target a specific marketing outcome
Defining a campaign's objective is one of the important aspects of a winning healthcare PR strategy. With a well-defined goal / outcome, healthcare PR pros focus their efforts and track their progress throughout a marketing campaign.
Since PR campaigns are geared towards goals like improving a brand's awareness, increasing sales, and reaching a wider audience, identifying specific KPIs and tailoring announcements to a target audience increases possibilities of success.
#2. Create relatable and interesting content
With more than 70 percent of consumers preferring to know a brand / company via its content rather than ads, healthcare PR companies should place emphasis on creating content that spotlights the people behind the brand. Moreso, clients are interested in learning the thoughts and opinions of brand stakeholders on key healthcare issues.
Offering value-packed content to healthcare consumers without being salesy helps connect with clients. Such content often goes viral as brand customers share helpful content with friends, work colleagues, family members, and so on. As content engages more readers, it's highly likely that it will be featured on news outlets, media, websites, and by other healthcare businesses.
Alternatively, healthcare PR teams can release a behind-the-scenes interview that gives readers an opportunity to learn from healthcare experts in a company. Such an interview helps a brand's audience to understand the steps that go into the production of their preferred products. Such an approach boosts a brand's credibility.
#3. Select an appropriate channel for a PR campaign
With reports indicating that millennials have a 247% chance to be influenced via social media and blog posts, there's a need to select channels that are appropriate for each generation.
Noting that millennials are a huge audience and that they are involved in decisions to fight COVID-19, healthcare PR teams should adapt their marketing to this tech-savvy group to achieve meaningful results. More importantly, healthcare brands should target millennials through digital media to achieve success in campaigns.
While at it, healthcare PR pros should also incorporate traditional PR channels – TV, newspapers, billboards, and radio -, to supplement digital media efforts in increasing brand awareness.