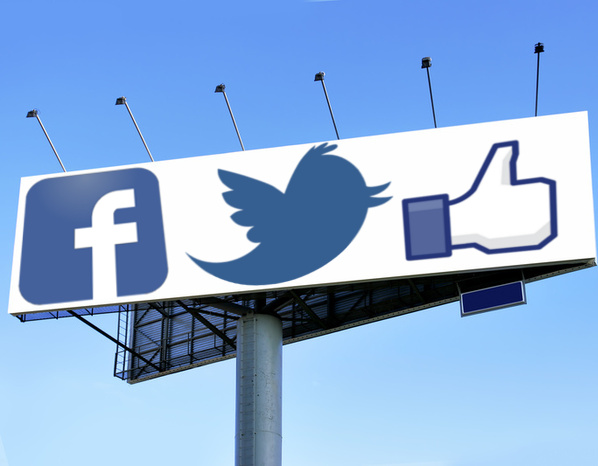 Why Social Advertising Matters
Social media has experienced explosive growth over the past few years. As of July 2015, there are 2.3 billion active social media users. With 1 million new mobile users joining social networks every day, it's hard to ignore the boom and impact of people-based media.
The Rise of Social Networking
Due to the widespread adoption of mobile smart devices and the increase in the number of businesses that offer Wi-Fi hotspots at their brick and mortar stores and other public locations, consumers are now more digitally connected than ever before.
Today's smart marketers realize the value of social networking and the opportunities presented by increased mobile connectivity. Rather than marketing to people using traditional and digital media methods, marketers who are ahead of the curve are turning to social advertising to increase brand visibility and connect with consumers.
With more people of all ages using social media daily, marketers who have a strong social advertising strategy can leverage platforms like Facebook, Twitter, Instagram, Pinterest and others to convert consumers into loyal brand followers. Along with the increasing number of consumers who use mobile phones to browse the web, make purchases, comment, like, and share videos with their fans and followers on established and emerging social platforms, brands that want to stay relevant and engage audiences must adapt.
Smart Marketers Are Investing in Social
To meet the demands and expectations of always-on consumers, marketers have to learn how to become socially embedded in the conversations happening around their brands.
With nearly 40% of businesses planning to spend over one-fifth of their total advertising budgets on social media in 2015, (a 13% increase from 2014), more and more brands are integrating social advertising into their overall marketing strategy to engage audiences where they are most active: social media.
Social Advertising Matters to Small (and Large) Businesses
From raising brand awareness to increasing sales to converting consumers into loyal brand advocates, social advertising has incredible potential for businesses because it gives them the ability to find their target audience and craft relevant messaging that appeals to their wants and needs.
Additionally, unlike traditional digital advertising methods like SEO and paid banner ads, social ads don't require huge budgets and can offer a significant return on investment (ROI), making it an ideal option for small businesses.
However, not only does social advertising allow small business to spend less on ads, but it also allows them to set specific targeting parameters and reach audiences that would find their messages most relevant to their wants and needs.
Social Advertising is the Future
Impressively, in 2015 alone, social networks earned about $8.3 billion dollars from advertising. However, given how only 4% of people that discuss brands online follow those brands' profiles on social media, social advertising gives smart marketers tremendous opportunities to increase brand visibility, authentically engage with consumers, integrate user-generated content and turn what used to be a one-way conversation into a dialogue.