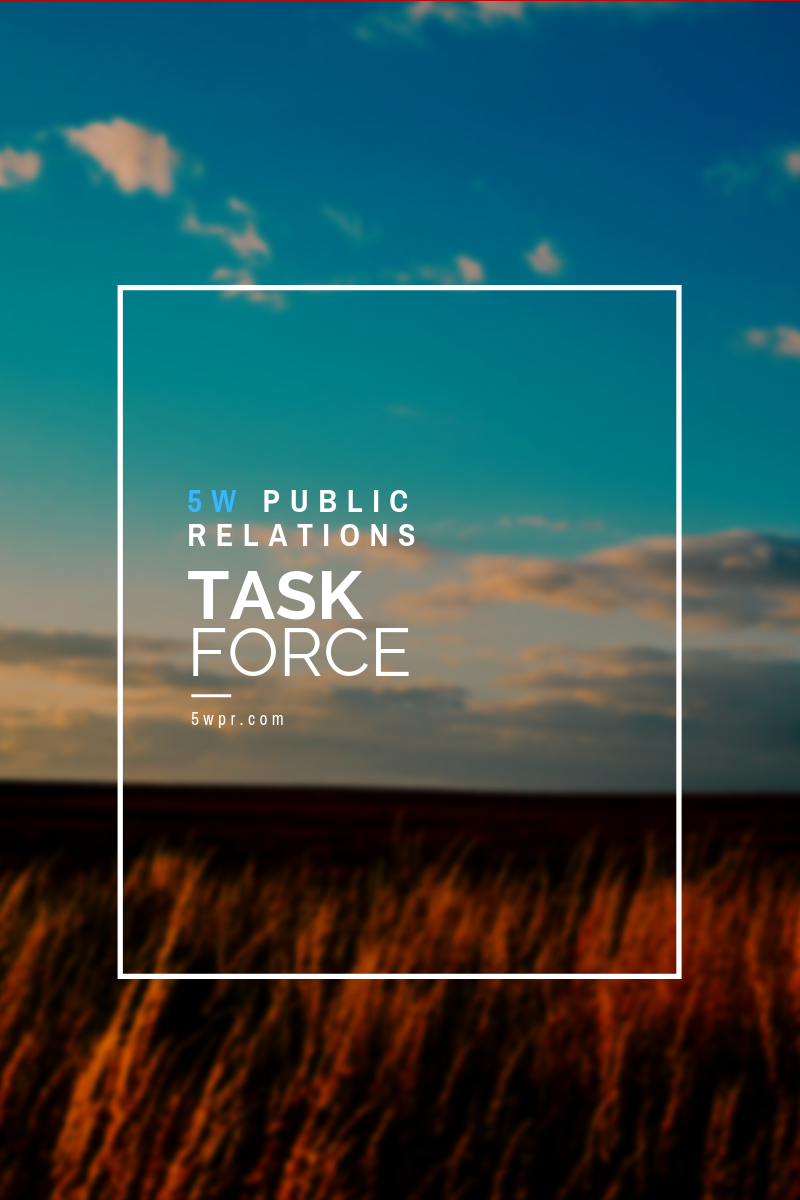 Knowledge is Power: How This Task Force Will Improve Public Relations
Last month, 5WPR announced its formation of the Measurement and Analytics Task Force, which will serve to create and analyze even more streams of data to further serve its clients. In the decision to launch this Task Force, which is an agency-wide initiative, 5WPR wanted to find new wants to improve the services provided and help shape the future of the public relations industry.
The truth is, we live in a digital age in which change is constant. As we become more heavily reliant on technology, artificial intelligence, and data automation, it only makes sense that a deeper dive into the benefits of all of this information is started. With information on overload, it can be tempting to get lost in the shuffle in a misguided attempt to streamline workflow. It's our goal, with the Measurement and Analytics Task Force, to provide a clearer picture of ROI to our clients.
Knowledge truly is power. Without it, we wouldn't be able to help our clients find their foothold in competitive, cutthroat industries. Without education, we wouldn't have the ability to take consumer behaviors and use them to strategize on how to best connect brands with consumers. But all of this knowledge only matters if it's used to improve the landscape of the industry, and that's what we've set out to do.
What will the Measurement and Analytics Task Force be responsible for? We intend to expand our internal collaboration in order to best showcase the work our agency does for clients and show them, in great detail, the extent of the results gleaned. We also intend to uncover new, more effective communications strategies for crisis management. And we want to discover a path forward that maximizes the implementation of artificial intelligence and machine learning.
With all of the information we gather using this newly appointed Task Force, we hope to shape the future of the public relations industry and help ourselves best serve our clients. After all, an agency must be able to demonstrate the true value of its work, as there is nothing worse for a client than a wasted investment.
Public relations is a competitive industry, so it is to our best benefit that we continue to arm ourselves with information that can showcase our talents in the best way possible. However, we also see this information as an assistance to the industry as a whole. After all, we must all collaborate in order to create the best possible environment for us all to coexist in.
As we embark on the path of discovery with the Measurement and Analytics Task Force, it is our goal to continue to hone in on exactly what data matters the most and how it can be used to best benefit our portfolio of clients. We hope to drive new media strategies using the information we glean, as the fact remains that the trends of the industry will continue to shift continuously.
The way to spark improvement is to learn about what we've done, as an industry, that works, and what has not worked. With the information collected by our new Task Force, we hope to help improve the industry as a whole and provide the best possible services and proven results to our clients.